Why the pessimists have got it all wrong | Insurance Business UK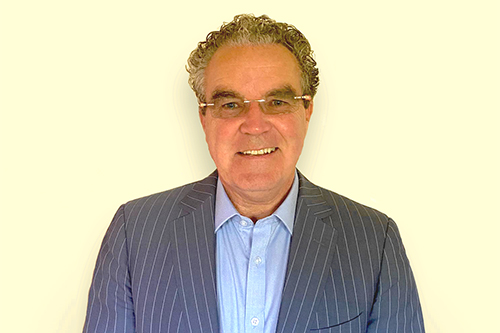 Spring is well and truly in the air, and the summer is coming down the track fast with the associated optimism that long sunny days bring. And despite everything that we have all been going through, and still are, there are many reasons to feel positive as the roll out of the vaccine across the UK continues apace and the gradual unlocking of the UK economy moves ahead.
Optimistic is not, however, the first word that comes to mind when you talk to insurance market commentators, with some citing MGAs as being under threat from a mix of reduced and non-existent capacity, squeezed commission and harsher terms from insurers. The message seems to be that many will wither on the vine.
As the trade body for the MGA market, we are in a privileged position to take a wider and more informed view of the market, having inside insight into the realities facing a vast array of MGA businesses and into the overall market, and, in our view, the pervading tone of pessimism is misplaced.
There is no doubt that we are in a hard market, particularly in specialist lines, and that it won't be turning soft anytime soon. And for many of our members the past year has been really tough, presenting a host of challenges - from internal ones in terms of working remotely to those driven by external market factors. For our members this hard market, as we have said many times before, is a watershed moment, one where MGAs that really know their stuff, and are not just opportunist links in the chain to market, will not only survive, but blossom, while those that do not add any value will wilt away.
Many speciality lines have hardened to such an extent that many carriers have, quite rightly, reviewed their existing MGA arrangements, and asked questions about the value of farming out their authority when they could cut out the middleman or woman, underwrite directly themselves, and reap the financial awards.
Our chairman Charles Manchester recently described this process as separating the "sheep from the goats" and he is right. Good MGAs – our members obviously – should have no problem justifying how they add value when it comes to renewal or the placing of new facilities. In fact, some of our members are seeing increased capacity as they benefit from insurers becoming more selective.
The soft market which made capacity easily accessible – perhaps too easily – is not coming back any time soon. COVID-19, the business interruption debacle, Brexit, and changes at Lloyd's have all played their part in the present market conditions, and, as the focus on technical underwriting continues apace, those MGAs that do what MGAs should do – provide capacity providers with valuable insight, sector knowledge and market reach – will, I have no doubt, continue to flourish, and bloom. And we, as their trade body will continue to promote the value of MGAs, and support our members as they, and we all, emerge through the other side of this historic period.
So, as we move through spring, many of our members can look forward to positive future and a winter of content-ment…