Why we need more brief encounters | Insurance Business UK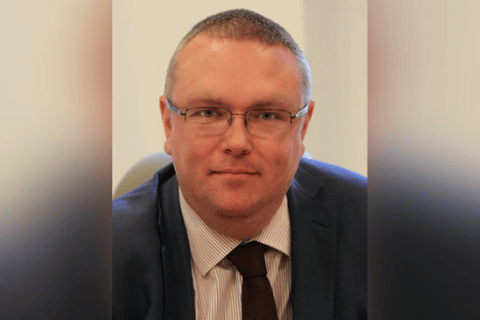 A couple of weeks ago, I recorded a number of "firsts since the beginning of lockdown". I sat next to someone I didn't know on a train; I walked into and immediately out of a Pret a Manger because the queue was too long; and I met a number of people only previously seen on my 10-inch laptop and was surprised by how tall/short they turned out to be. All of which is evidence that the steady trickle of people back to the City is becoming a surge.
Sevenoaks railway station car park looks like a pre-pandemic Saturday most days of the week; trains are at what I would estimate to be about 75% capacity; and crossing London Bridge is no longer a solitary trek. In LIIBA's offices, James Livett, Isabelle from BIPAR, and I, are pretty regular fixtures and everybody has been in more than once. I am now regularly bumping into people I know on the street. It's not what it was, but the tumbleweed-blowing ghost town of summer is no more.
All of which makes our ongoing discussions as to how we see the physical market resuming more relevant. EC3 is abuzz again. How will that translate into a renewed or revised market infrastructure?
Let's start with the science. Or rather let us start with some guessed-at data based on my observations. If we have reached 75% of previous capacity in the City, then the main beneficiaries thus far are restaurants and bars. That is hardly surprising. Our relationship-based market has always thrived on social interaction. And I have been as altruistic in supporting the recovery of our hospitality sector as anyone else. It is God's work. Anecdotally, offices are less busy – it has been a return to the City rather than a return to the desk. If all you are doing is coming to sit at a desk all day, why bother? And the data suggests that footfall in the Lloyd's underwriting room is noticeably down on what was the norm in 2019. And a final feature is that Mondays and Fridays are quieter than the other three days, although less markedly than a month or so ago.
So, it would seem that, where people are coming back, they are coming back for pre-arranged meetings with contacts they already know. Which is great – it is these networks that helped our market survive and even flourish over the last 18 months. But what we may not be achieving are the chance meetings with more distant contacts that lead to deals being made. As for our younger colleagues, who have not had the opportunity to grow their own networks since last March, they surely need something more impromptu. All of which suggests to me that failing to nurture a central gathering space for our market would be a mistake.
In the 330-odd years of its history, the London market has changed enormously. Were it not for the fact that we are expert absorbers of change, there is no way we would still be providing the same sophisticated foundation for international trade that we did in the days of William and Mary in this time of Wills and Kate.
But one major feature has been with us throughout that evolution: from coffee shop to atrium, Lloyd's has always provided a focal point. It still has power as a trading space – why troop from broker lounge to broker lounge (especially in winter) if all the underwriters you want to see gather in one building? But, more powerfully, it is the place where people go to mill around. Physical marketplaces deliver more than the sum of their parts through what economists call tacit information exchange – what we call gossip. Trends, new ideas, innovations all thrive because people hang about and bump into one another. A market without somewhere to do that could easily descend into one in which people only see those that they have arranged to and never broaden their horizons. I know some will argue that social media could fill this void, but really? Don't people need to physically see other people?
So, I for one would strongly argue that, as it has throughout all our upheavals since the 1680s, the room retains a purpose. And if we believe that, we may need to do the work to make sure it does not fall by the wayside. We are supporting Lloyd's ideas for ways to attract people back in. Go there and mill about. It is at the heart of what we do best.