Working through a pandemic | Insurance Business UK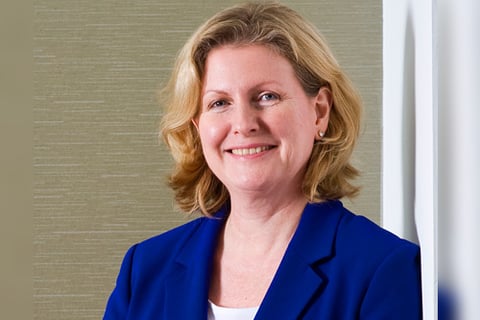 The coronavirus pandemic has surprised us all with its speed causing genuine concern among citizens of the whole world. We are bombarded by news, fake and real, almost designed to keep us in this wary state. This therefore serves as a cautionary tale of our times in terms of our dependence upon our ability to travel internationally whenever we want.
As the number of confirmed cases in the UK, and indeed the world, have continued to grow, the Chartered Insurance Institute has had to consider what actions can be taken in order to better ensure the safety of our colleagues, members and our students, while also fulfilling our responsibilities as a professional body. This has included such measures such as cancelling all of our events for the second quarter of 2020 and postponing some of our written examinations. While this decision has coincided with Government guidance, by consequence, these cancellations have also included important training and education events as well.
Thanks to the benefit of our efforts to modernise our organisation over recent years, we have been able to close both of our offices within four days and enable our entire workforce to work effectively from home with the same connectivity and systems they use in the office. This includes our customer service operations who, thanks to our investment in mobile technology, are still able to assist members with their needs and enquiries with promptness and efficiency.
While we are still unsure of the timescales and ultimate financial costs and effects on our communities of coronavirus, the CII remains committed to our three core guiding principles of "Standards, Professionalism, and Trust." As such, we have been certain to ensure the availability of online materials such as recordings from training events, webinars, and digital good practice guides. Undertaking many of these valuable resources will contribute towards CPD requirements for membership, which will help to ensure as little disruption as possible to our members' professional development.
The financial services professions have proven time and time again that one of the most significant keys to success is the ability and willingness to be adaptable, and now these trying times pose an opportunity to prove the value of this flexibility. Business continuity plans are going to be put to the test for firms, both large and small, to ensure that they are able to continue meeting the service, and regulatory requirements for that matter, which are expected of them. For this reason, the CII plans to continue to promote best practice by publishing relevant new good practice guides.
We will also be maintaining our engagement with government and policy makers to ensure that as much as possible is being done to best ensure a smooth transition to new working practices. Requirements such as the 10% reporting rule which formed part of MIFID 2, for example, could cause additional challenges for service contingency in the coming months. Therefore, the CII will continue to consult on how to transition best practices so as to help stay the need for unnecessary travel without putting more unnecessary pressure on individuals in the profession.
The CII takes seriously our role supporting the insurance and personal finance professions, their business, and the public they serve, and we maintain this as our top priority.