Howden continues French expansion | Insurance Business UK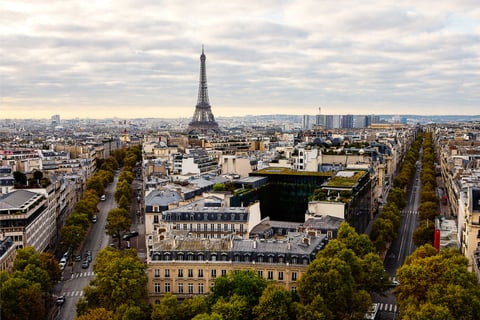 International insurance broker Howden, which made its first acquisition in France in July, has agreed to buy Paris-headquartered corporate brokerage Théorème for an undisclosed sum.
"Théorème offers knowledge and technical skills that will allow us to both expand and enhance our client proposition in France," said Howden France chief executive Nicolas Aubert, who left the UK operations of WTW in January to establish Howden's French business.
"The firm's multi-specialist positioning is highly complementary to Howden's capabilities and Théorème's motor fleet platform is unmatched."
The CEO continued: "Building on our acquisition of CRF, our purchase of Théorème reasserts our ambition to build a platform based on advanced experience and expertise, which will welcome the best talent in the French insurance market."
Aubert was referring to C.R.F. Conseils, the financial lines broker snapped up by the group to launch operational capabilities in France.
Meanwhile Théorème, a family-owned business set up in 1991, caters to 1,500 clients across the company's Paris, Annecy, and Nantes offices. Aside from motor fleet, the broker's specialisms also span property & casualty and employee benefits.
"We are proud of the entrepreneurial and autonomous culture that we have developed and nurtured at Théorème over the past 30 years," declared Théorème president Xavier de Font-Réaulx.
"When it came to thinking about the future of our family business, after many steps, we enthusiastically chose to join Howden. Joining the Howden 'family' is ideal for us. We have common principles centred on expertise, collective culture, a vision for employees, and a customer-centric approach."
When the deal is finalised, de Font-Réaulx will report to Aubert in his new capacity as Théorème general manager.
Commenting on the expansion, Howden Europe CEO Luigi Sturani stated: "Our ambition to position ourselves as one of the leading brokers in Europe is no secret.
"Partnering with strong strategic and culturally aligned businesses, attracting the industry's top talent – Théorème's Xavier de Font-Réaulx and his team – and unlocking organic growth is enabling Howden to rapidly grow across the continent and establish itself as the European-focussed alternative in the broking market."
Sturani added that acquiring Théorème brings Howden "a step closer" in fulfilling its ambition to position itself among France's leading insurance brokers.