Construction sector to feel Brexit's brunt – and insurance implications could be huge | Insurance Business UK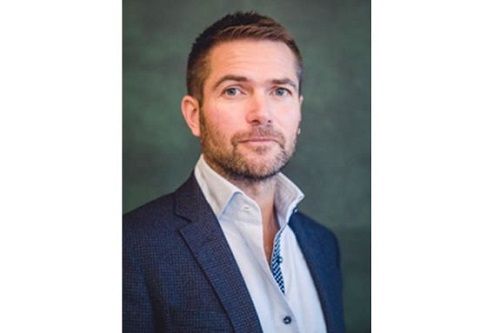 Financial services firms have been crying foul as negotiations between the UK and the European Union continue – at a pace which leaves much to be desired – ahead of what US Commerce Secretary Wilbur Ross has described as the world's most expensive divorce. But another British sector is also likely to feel a significant impact, with potentially massive insurance implications on top of increased cost burden.
"Depending on the outcome, Brexit could have a huge impact on foreign workers working for UK-based construction firms," noted Mark Herbert (pictured) of Construction Insure. "The main worry for UK construction firms is that instead of using foreign workers they will start having to increase their costs by training up UK workers. They are also likely to have an increased wage burden as they are forced to use higher skilled UK contractors to plug the gap."
There are said to be over 120,000 EU migrants working in Britain's construction industry.
Herbert continued: "We understand this is a major worry for thousands of UK construction firms and as the Brexit negotiations have dragged on without much apparent progress we have witnessed a steady increase in enquiries from builders and contractors eager to ensure they are adequately insured for any downturn in their business once Britain leaves the European Union.
"For many this is the most pressing concern their business is currently facing and sadly it is totally out of their control. Many firms in the sector, particularly in London and the south east, but also in cities across the UK, rely heavily on EU migrants and there is a real worry about what might happen, particularly if we exit the EU without a strong trade deal."
In response, Construction Insure has introduced 'Brexit Insurance' consultations for worried builders and contractors. The free one-on-one advice sessions are aimed at easing the sector's growing concerns amid the prospect of a hard Brexit.
"Construction Insure can look at their wages and turnover and let them know if they are insured correctly in the first place and we can also look to forecast what possible change these impacts from Brexit might have on their insurance premiums," explained Herbert. "Many contractors do not understand the different types of labourers they use when trying to identify who relates to what on payroll breakdown for insurance purposes.
"This is crucial information which dictates premium and if gotten wrong can void policies or create huge additional premiums. It's an even bigger risk when trying to purchase a policy online where the client may be tempted to bypass certain questions just to get a cheaper premium. This is an easy trap to fall into but can have dire consequences."