Howden builds out EMEA construction team with 19 new hires | Insurance Business UK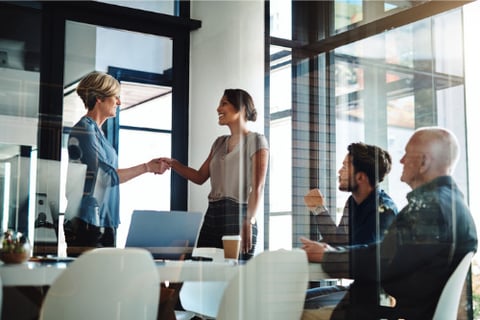 International brokerage Howden has added 19 new members to its construction team, based in its London and Dubai offices. The business is led by recently appointed global head of construction Naresh Dade and Andrew Harrison Sleap, deputy global head of construction.
The team develops bespoke retail and specialty construction insurance for Howden's clients.
Four executive directors have joined: Andrew Birt, head of UK projects; Duncan Willcocks, head of UK contractors; David Lyle, deputy head of UK contractors; and Neil Higgins, head of claims for construction and infrastructure assets. The four have extensive experience in the UK infrastructure and construction sectors, with individual careers spanning decades.
Larissa Rosam, Martin Hurley, Christopher Graves and Steve McGuckin are joining as divisional directors, beginning in October. Rosam has significant experience in international project risk, while Hurley will play a major role in the division's retail growth strategy. Graves will join the international team in November and McGuckin will join in early 2022 as divisional director and head of operations. James Crow joined in August from Aon, and will support the team with the retail proposition in the UK.
Nick Sparrow, Mike Robinson, Jessica Lee and Lizzie Conolly from Marsh JLT are joining as associate directors. Sparrow will be based in Dubai, while Robinson, Lee and Conolly will be based in London.
Divisional directors Karen O'Donnell and Matheu Challinor, and associate directors Nicole Welch and Emma Archer, will join Howden's recently launched infrastructure assets team. They will be supported by Jack Gilbert, who joins as an account executive from Aon, where he specialised in PFI/PPP and onshore renewable energy.
"I am thrilled to be in the position here at Howden where we have the flexibility and autonomy to build our construction offering directly in line with the needs of our clients," Dade said. "Talent acquisition is central to our ambitious growth strategy and is evident in the tribe we have brought together. As a division and as a business we are excited to see how this highly experienced group of individuals will elevate our construction and infrastructure offering to rival that of any of our competitors."