Newly acquired ECIC to rebrand in April | Insurance Business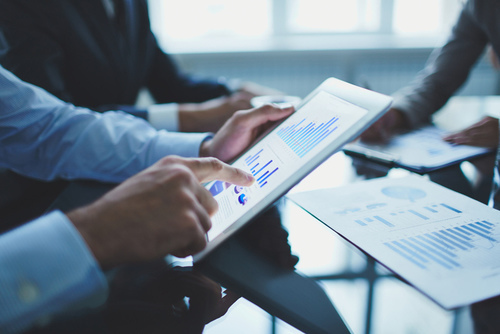 EC Insurance Company Limited (ECIC), which was acquired by Markel International last November, is now gearing for a refurbished look come April 01.
Starting next month, ECIC's business – now in the process of being transferred to Markel International Insurance Company Limited (MIICL) – will be written on MIICL paper, with the latter being the named insurer on policy documents. ECIC becomes a trading name of its new parent and will adopt a "more Markel relevant style of brand" from the same date.
Search and compare insurance product listings for Mergers and Acquisitions from specialty market providers here
MIICL, Syndicate 3000, and Markel Resseguradora do Brasil S.A. are among Markel International's insuring entities. As part of ECIC's transition, new TOBAs have been designed to allow intermediaries to bind to MIICL through a number of Markel companies – simplifying how brokers may access not only what ECIC offers but the wider Markel portfolio as well.
"Markel's UK national markets business is focused on establishing itself as a liability led, selected sector specialist," noted ECIC chief executive Richard Forrest Smith. "ECIC fits very nicely into that offering, bringing over 40 years' underwriting and claims expertise in the contracting market."
A provider of insurance solutions for contractors and affinity groups across the UK building services sector and other niche markets, the acquired firm works closely with construction businesses of all sizes, as well as with trade bodies and professional insurance intermediaries.
"Being part of Markel International will bring many benefits to the trade associations, brokers and contractors that ECIC supports with insurance covers," said the CEO. "Not least in the way we will be able to leverage the strength of the Markel business to deliver a greater breadth of products and services."
Aside from the eventual access to Markel's full range of offerings, Forrest Smith cited ECIC's own pipeline of product enhancements awaiting its broker partners this year. Also part of the agenda is adding legal expenses cover and cyber cover to what ECIC provides for the specialist contractor market.
However, Forrest Smith stressed: "It is important to underline, we are the same company our broker partners know and trust with the same people. But we now have the solid backing of one of the world's most powerful insurers to help drive our business forward to deliver insurance cover reflecting the changing risks our policyholders face today and tomorrow."
Related stories: