Aon boosts tool to combat cybersecurity threats | Insurance Business UK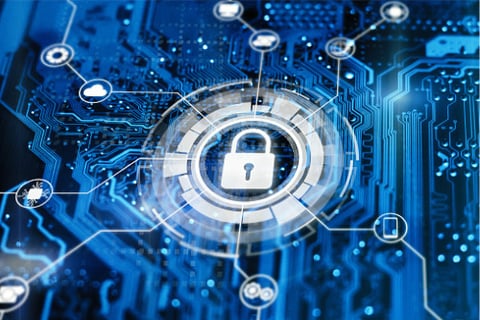 With COVID-19 restrictions triggering a rise in businesses implementing work-from-home arrangements, Aon plc has decided to expand the scope of its cyber risk assessment platform, CyQu Enterprise, to address increased cyber vulnerabilities brought about by remote work.
The modifications are geared at enhancing the tool's capabilities in assessing the cybersecurity impacts of recent work access or policy changes that businesses have made to accommodate the shift to remote working.
Designed for SMEs, the cyber assessment tool requires businesses to take a short survey. After which, they will receive an automated CyQu score, which is benchmarked against industry peers.
The score provides a snapshot of the business' reported cyber maturity and exposure areas across nine domains. These are data security, access control, endpoint and system security, network security, physical security, application security, third-party exposure, business resilience, and the recently added remote working.
Richard Hanlon, chief compliance officer of Aon's Cyber Solutions EMEA, explained that despite cybersecurity threats being among the top risks facing businesses, many were not adequately prepared for such incidents.
"The shift to remote working as a result of the coronavirus pandemic have only amplified business's exposure, as many are not aware of the additional cyber risks involved in connecting and working remotely," he said.
In a statement, Aon warned that businesses face "increased levels of remote working" in the foreseeable future, increasing their exposure to cyberattacks.
"While the risks of remote working have come to the forefront during this lockdown period, we have long seen a trend towards businesses' promoting flexible working practices," Hanlon said.
He added that the expanded CyQu platform was aimed at helping businesses "manage both immediate and long-term impacts of changing working practices."