Beazley to sponsor competition supporting next generation of cybersecurity experts | Insurance Business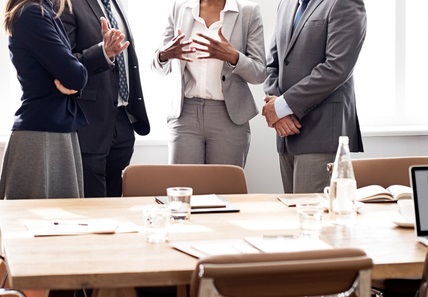 Specialist insurer Beazley has announced its sponsorship of a major competition and educational event designed to identify and encourage the next generation of cybersecurity experts.
The third annual Cyber 9/12 UK Strategy Challenge, hosted by the Atlantic Council's Cyber Statecraft Initiative, will bring together 17 multidisciplinary teams from UK universities who will take part in a competitive crisis scenario exercise designed to challenge and deepen their understanding of cybersecurity and risk management, as well as the need for a multidisciplinary response.
Read more: Beazley beefs up cyber coverage for UK firms
Students attending the event will also have access to workshops, panel discussions, job fairs, and mentoring sessions – all aimed at helping them to progress along their cyber career paths into either government or industry.
As the sole platinum sponsor, Beazley will be providing guidance in developing the scenario and judging rounds of the competition. A global team of cyber specialists from Beazley will also participate in the event.
"The Cyber 9/12 UK Strategy Challenge will provide an excellent opportunity for young people who are considering a career in cybersecurity to gain greater insight into this industry," said Paul Bantick, London market and international cyber & tech focus group leader at Beazly. "Insurance and risk management are vital parts of the cybersecurity landscape and require a multitude of skills and diverse thinking to unlock new challenges faced every day. Those of us lucky enough to work in this fast-paced and fascinating sector are all too aware that we need to always attract and develop the next generation of talent and we are delighted to be supporting such an exciting initiative."
"We're delighted to have Beazley on board as our platinum sponsor and first partner from the global insurance industry," said Pete Cooper, Cyber 9/12 UK competition founder and Atlantic Council senior fellow. "Raising the levels of cyber security capability across the country will take a diverse workforce and support from every sector. Insurance companies such as Beazley have a hugely influential role to help drive changes in how we identify and develop our future cyber security talent. It's fantastic to have Beazley's contribution to the Cyber 9/12 UK competition this year."
The Cyber 9/12 UK Strategy Challenge will be held in London's BT Tower on February 17 and 18, 2020.