Brokers – here's what you need to tell your clients about smartphone risks | Insurance Business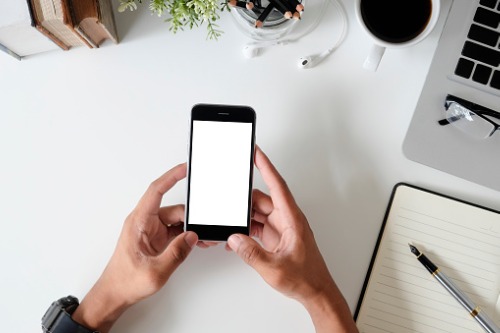 It seems that some simple steps may be being overlooked in the ongoing battle against cyber risk.
Research commissioned by specialist insurer Ecclesiastical has found that many are complacent about their smartphone security – potentially leaving devices open to criminals, and placing the emphasis on insurance brokers to make sure their clients are following best practices.
According to the survey, people are most concerned about falling victim to online fraud via their smartphone – 70% - followed by malware (69%) and identity theft (68%). Indeed 58% believe smartphones are vulnerable to cyberattacks and 48% believe they can be easily hacked.
Yet, despite these concerns, it appears most aren't taking steps to protect their devices. A mere 43% have an anti-virus app on their phone, while 52% share their current location on social media. Only half use a password or biometric authentication to unlock their phone, while four in five admit to using the same password across multiple apps and websites.
"During lockdown many of us have become more reliant on our smartphones than ever before to keep in touch with loved ones and order items online," said art and private client development director at Ecclesiastical, Sarah Willoughby. "Our research has highlighted that, while many clients are using their smartphones to make financial transactions and pay for purchases, most are concerned about cyber security risks.
"It's important that brokers encourage their clients to consider the risks associated with using smartphones. Cyber insurance can offer a safety net should the worst happen and brokers play an important role in helping clients understand the risks they are facing and in ensuring they have the right cover in place."
So, what are the steps that smartphone users should be taking?
According to the insurer, some obvious steps include: ensuring they have appropriate privacy settings enabled on social media; thinking twice about the posts being shared; checking the terms and conditions before entering details on a website or app; turning off location services; and using mobile data rather than public Wi-Fi.