CFC on what's happening around cyber insurance pricing | Insurance Business UK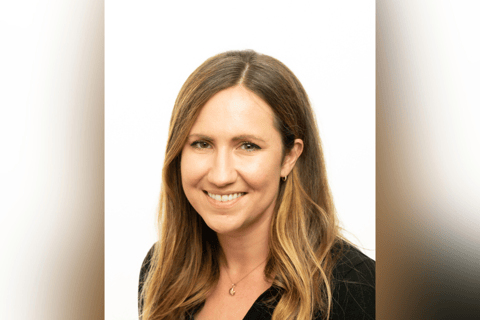 This article was produced in partnership with CFC.
Mia Wallace, of Insurance Business, sat down with Lindsey Nelson, cyber development leader at CFC, to discuss pricing changes in the cyber insurance market.
Though increasingly mature, cyber insurance remains the 'new kid on the block' of the insurance proposition, and it has never run short of ways to differentiate itself from how insurance is traditionally considered, required and sold. From its stance on moving insurance from a reactive to a proactive offering, to its focus on intangible assets, to its emphasis on education around cyber risk – cyber insurance has set the bar on what it means to be a company operating in the modern trading environment.
Discover more: Why CFC is the cyber insurance provider of choice for businesses everywhere.
The demarcation of cyber as an insurance product is also clear from its pricing, noted Lindsey Nelson (pictured), cyber development leader at CFC, for, unlike other markets, cyber is not considered cyclical. Other product lines can talk of hard or soft market conditions, but the movement in cyber insurance pricing in recent years is, in fact, a market correction, she suggested.
"It's no surprise that over the last couple of years, as a result of rising ransomware costs and fears around systemic risk, cyber has been in that corrective state," she said. "But we're painting a much more positive picture than we were this time last year. For our broker partners that has meant they're finally getting out of the storm they've been in for a little while – which has mostly been due to the need to get the price right to match the new threat environment we're in.
"And for us, it's always been about getting that balance right and making sure that we can have a sustainable market, while maintaining the integrity of the products. For the last few years, that's meant the price needs to match the exposure which is where the challenge has really been. But barring any significant movements, we strongly believe our brokers can expect to see stabilisation in rate in the months ahead."
Hopefully, this will incentivise brokers to go out and source new business, she said, both to support their own growth goals and the health of the cyber insurance market in the UK. The growth of the UK cyber market has remained relatively flat over the last few years, despite fairly significant rate increases across the board. Expected increases in the premium pool have been offset by the focus of brokers on retaining current accounts as opposed to going after new business.
A few key challenges across the market are responsible for the reticence of some brokers to fully engage with the cyber market and actively seek new business. The biggest challenge, Nelson said, is how to reduce the inherent volatility of cyber as a class of business given that it's arguably the most dynamic risk faced by businesses today.
"For us as insurers," she said, "how are we to price risk in a class where the historic results and past claims and data that we've had at our disposal haven't always been reliable indicators of what future performance and future claims look like? To get around that challenge, it's been really important to us to make a lot of investments in our in-house cyber threat analysis team… [which is what allows us] to keep up with a threat landscape that is always rapidly changing."
Read more: CFC on the solution that's reshaping the cybercrime battlefield
The second challenge is the significant perception gap that still exists among insureds. Given the rapid rise in claims volumes and the growing losses for insurers over the past few years, she said, there's more noise than ever around cyber but it's not translating into takeup among SMEs. SME businesses are still largely not appreciating the level of the risk that they face, despite recognising cyber risk as a significant exposure to their business continuity.
"There's still that gap between them believing that the price should match what is their biggest exposure. I think there's still a lot of businesses underestimating the scale of the problem and, as a result, the penetration rates remain incredibly low, at less than 15% in the UK market," she said. "That uptake is something we really want to focus on and change in the next few months, because we've got 5.5 million small businesses in the UK who have under 50 employees, and they make up 98% of the total business population.
"There's a huge amount of opportunity to work with them. And now that we're coming out of a corrective market and more into stabilisation and a relief in rate momentum, it's hopefully going to reinvigorate our broker partners, and, certainly, it has reinvigorated ourselves, to change that perception gap going forward."
The CFC team is looking forward to supporting its broker partners as they emerge from the storm and start looking for new business growth and to increase cyber insurance uptake across the UK market. Touching on the reaction of brokers, to date, to the ongoing stabilisation of the market, Nelson highlighted that CFC's brokers have been "remarkably supportive" of the shift in getting rates to where they need to be to match the new threat environment.
Read more: CFC's Lindsey Nelson on the first steps to take in the event of a suspected cyberattack
Brokers are also firmly on board with the concept of maintaining stability, she said, so they can still sell the same product that they were selling years ago, going forward. The biggest concern from them is that the coverage their clients receive is not compromised and she has seen a lot more hostility from brokers towards peers in the market who have removed very critical elements of coverage, or otherwise altered policy wordings to the perceived detriment of their clients.
There's still a lot of work to be done to keep cyber front of mind, Nelson said, particularly considering current conditions across the insurance marketplace. Cyber is one of many products that brokers are selling, and the challenging market across many lines of insurance means brokers are having to support shifts in rate and strategy across multiple product lines.
"It has certainly been a tough time for them, but they've been supportive," she said. "And certainly in the last few weeks, we've had so many conversations with brokers where they're now looking at growth goals, again, they're seeing the stability themselves, and they're looking at the months ahead to start going after new clients and upsell across their portfolios."
As to where cyber insurance pricing goes next, Nelson noted that the market should not expect rates to ever look like they did back in 2018.
"We believe the price is now right, she said. "Our peers in the market and ourselves believe that the remediation work is working in terms of getting to the point of profitability within the market. Because of that, we're expecting to see some relief on that rate momentum, which hopefully means that we can reinvigorate to drive new purchases of cyber insurance across the portfolio again.
"That stabilisation of the UK cyber market in the next few months will hopefully revive everyone's interest and we'll move back into strong growth mode. And the more we can push that proactive cyber message, where the policy works to stop cyberattacks, the better it's going to be for continued stabilisation in the years ahead."
Find out more: Contact CFC for more information on its cyber insurance offering today
Lindsey Nelson has served the insurance sector for over 10 years now. As the cyber development leader at CFC, she leads the global cyber distribution strategy across CFC's portfolio.