Cyber insurance: A significant, misunderstood market? | Insurance Business UK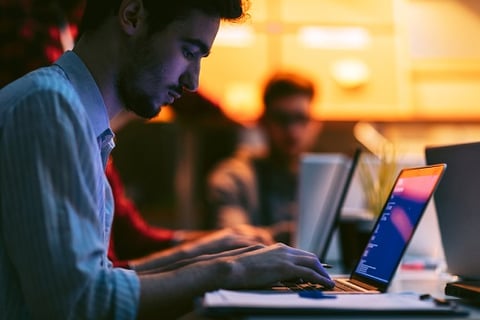 While tackling an issue without fully understanding it is not entirely impossible, it's not ideal… so if figures from new research by DAS UK Group and HSB Engineering Insurance are anything to go by, then it looks like we have a problem in the cyber department.
According to the DAS Market Barometer: Cyber, 31% of UK brokers have poor or very poor understanding of cyber risks and insurance. This even with 56% of brokers rating cyber as either the most important, or among the most important, insurance risks faced by consumers and small- and medium-sized enterprises (SMEs).
So while cyber is recognised as an important and growing insurance market, there exists a mismatch when it comes to the level of understanding. In fact, the study showed that 58% of brokers expect cyber to grow even further in the next two years while 90% foresee demand increasing considerably.
"It is of little surprise that the majority of brokers in our survey expect the cyber insurance market to grow rapidly in the next couple of years," said James Henderson, managing director insurance UK & Ireland, DAS UK Group. "There is certainly plenty of potential for growth, and it's very important to remember the vast potential of the consumer market."
However, Henderson cited the "very real differences" in levels of understanding between brokers, consumers, and SMEs.
He added: "Furthermore, as insurers wrestle with the concept of the silent cyber exposure they already have on their books, the very real risk remains that the consumer or SME is buying cover for cyber that they already have elements of protection for via other insurance products such as legal expenses insurance.
"This raises the question as to whether a standalone or integrated solution is the best approach. But, regardless of the specifics, cyber insurance is undoubtedly going to become protection that all consumers and businesses will seriously need to consider."
Meanwhile it was also found that 23% of brokers believe that making policies simpler is the most significant step insurers can make to support them; 19%, providing better explanation of policies; and 15%, provision of better training for brokers.
"The development of personal cyber insurance is the next stage of the evolution for cyber," added HSB Engineering Insurance managing director Stephen Worrall. "With the reliance on our devices for day-to-day living, together with the advancement in the 'Internet of Things' and connected smart home technology; security risks and vulnerabilities will undoubtedly increase – as will the impact that cybercrime has on us."
Related stories:
London market to get guidance from new cyber risk report
Spend more money on cyber defences, it is urged