Resilience selects global distribution head | Insurance Business UK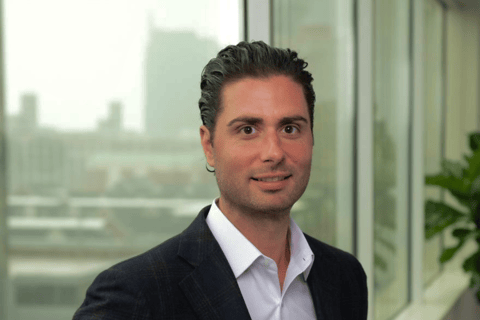 Cyber risk firm Resilience has announced the appointment of George Kotsiopoulos (pictured above) as executive vice president and global head of distribution and strategy. He succeeds the late Tom Gamble in the role.
Kotsiopoulos' new role will be critical as Resilience accelerates its growth in the US and expands into Canada, the UK and Europe, the company said. He will focus on both distribution and strategy as the company builds out its Cyber Resilience Platform, launched earlier this year.
Kotsiopoulos has extensive experience in the market. Prior to joining Resilience, he served as head of US distribution and senior vice president of broker distribution at Aspen Insurance Group. He has also held senior underwriting positions at Zurich and AIG, focusing on large US national accounts.
"This is a critical time for enterprises as they face not only more complex risks, but increasing economic uncertainty," said Vishaal "V8" Hariprasad, CEO of Resilience. "George knows how important brokers are to helping our clients build strategies for risk transfer and has the experience to help us expand our global Cyber Resilience mission. He is joining at the right time to help us take this company to the next level."
"George is an amazing addition to the team and brings critical expertise in broker analytics and building strong global senior broker relationships, directly relevant to accelerating our growth in the near and future term," said Mario Vitale, president of Resilience Cyber Insurance Solutions. "His strong team fit with Resilience and his extensive experience fostering broker distribution will be vital to supporting our partners, building out our strategy, and expanding our Cyber Resilience Platform globally."
"Resilience is a unique opportunity to build something truly revolutionary in the market," Kotsiopoulos said. "The need for a cyber resilience solution that builds out technical visibility, holistic cyber hygiene, and tailored risk transfer is a huge gap in the market today.
"The collective industry – along with private enterprise, the security sector, and various government and public entities – are trying to solve the problem of cyber risk. Joining Resilience is a chance to build a truly rewarding company. I am excited to accelerate our growth and empower our broker partners to bring the best possible solutions to clients."