Revealed: Sector suffering from cyber underinsurance | Insurance Business UK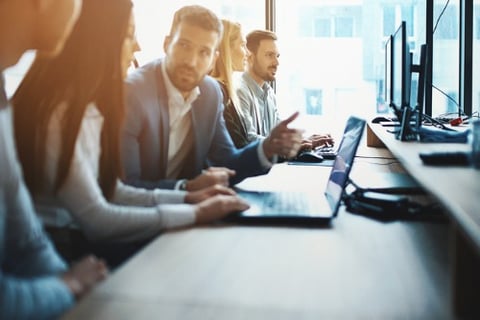 Brokers, take heed: there's a particular sector flowing with opportunity amid cyber underinsurance.
New research by specialist insurer Ecclesiastical found that less than a third of heritage organisations – the likes of museums and art galleries – are protected by the coverage. According to Ecclesiastical, 71% have no cyber insurance; 64%, no cybersecurity plan; and 70%, no cybersecurity training.
This despite growing apprehension over the threat of being targeted by cyber criminals. Museums, for instance, are worried most about fraud, data loss, and cyberattacks, while art galleries are afraid they might be victimised by phishing emails.
In a previous report we highlighted how sending a fraudulent invoice via a hacked email account can easily snatch millions from art dealers. You can read about it here.
Meanwhile theatres, according to Ecclesiastical's study, consider fraud and cyberattacks as their biggest concerns. Historical houses, for their part, also fear fraud as well as data loss.
Overall, it was found that cyberattacks have hit a tenth of heritage organisations in the UK.
"While many heritage organisations are taking steps to protect themselves, it's so important for brokers to speak to their clients about cyber preparedness and cyber insurance," commented Ecclesiastical heritage director Faith Kitchen.
"Cyber threats are evolving at a rapid pace which is why organisations need to back up data, put cybersecurity plans and training in place, and protect themselves against future threats by having cyber insurance in place."