World Economic Forum highlights top global business risks in 2019 | Insurance Business UK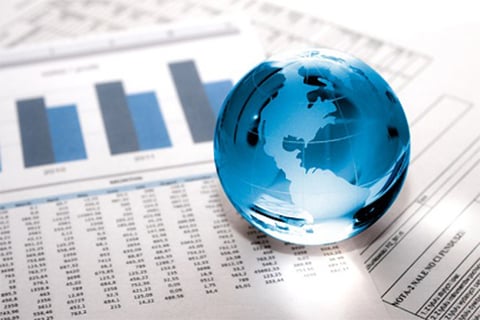 A new report from the World Economic Forum (WEF) has revealed that many businesses around the world have identified cyberattacks as one of the top risks to doing business on a global scale.
Specifically, the WEF's Regional Risks for Doing Business 2019 report found that fiscal crises topped the list as the leading risk to global business. Cyberattacks came second, followed by unemployment/underemployment, energy price shock, and failure of national governance.
WEF's report was produced by surveying 13,000 business leaders across 130 countries. The report was published in partnership with Marsh & McLennan Companies and Zurich Insurance Group.
Although globally cyberattacks are only the second highest business risk according to the report, they are the top concern among businesses in both North America and Europe for the second year in a row, the WEF noted. The international non-profit believes that this sustained trend highlights the "increased sophistication and proliferation" of these types of attack.
Notably, the second highest risk in North America, as revealed by the WEF report, is data fraud or theft.
Industry experts have weighed in on the report's findings, specifically regarding the threat of cyberattacks.
"Cybersecurity remains the most concerning risk to business leaders in advanced economies, and growing technology dependence for many businesses will only amplify this," said Marsh global risk and digital president John Drzik in a statement.
Zurich UK chief executive Tulsi Naidu commented that WEF's report found that cyberattacks are the most pressing risk for CEOs of the four largest EU economies – Germany, France, Italy, and the UK – and that these data breaches have caused billions in damage to organisations worldwide.
"These attacks are becoming increasingly frequent and sophisticated at an organisational and at a personal level, and it is vital that organisations and individuals take the right precautions to protect themselves," Naidu explained.
Naidu also mentioned that cyber insurance is an area that is expected to grow in the future, as organisations become increasingly alert to the threat of data breaches. However, many still do not understand the dangers posed by ransomware and other similar cyberattack methods; Naidu recommended that businesses should "step up their efforts" to better handle the threat.