Allianz to offset independent brokers' carbon footprint in new programme | Insurance Business UK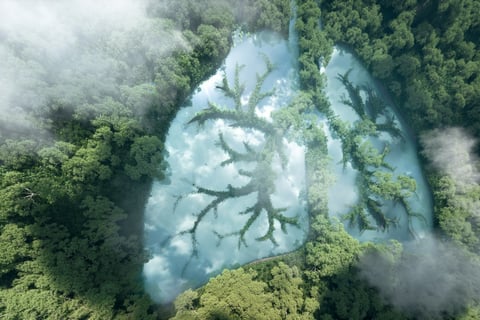 Allianz Insurance has pledged £100,000 to support its independent brokers to reach carbon net zero in 2022 as it seeks to go beyond internally-set environmental targets.
The Allianz Net Zero Accelerator (ANZA) allows brokers to measure their carbon footprint, and, in return, compels them to be more mindful of emissions and reduce them accordingly. Should they prefer a more personal approach, the programme also offers a specialist environmental consultancy, where selected brokers are provided comprehensive one-to-one support to meet reduction targets.
Afterward, Allianz will offset the total amount of emissions measured in the course of the programme.
According to Nick Hobbs, chief distribution and regions officer at Allianz Insurance, the ANZA is another addition to Allianz's long list of climate credentials.
Allianz has been carbon neutral since 2012, having integrated carbon-friendly practices in its structural overhauls. For instance, it opts for buildings with high sustainability ratings and recycles equipment and furniture instead of purchasing new ones.
The insurer is also part of the Net-Zero Owner Alliance and the Net-Zero Insurance Alliance, UN-convened initiatives that ask investors and insurers to shift portfolios and activities to achieve carbon neutrality by 2050.
"As a business, we set ourselves environmental targets and we are proud of the progress we show year-on-year," Hobbs said. "We want to encourage brokers to achieve the same, so we're helping them access expertise and also providing financial support. For the overall industry to make a change, we all need to play a part and this is one way that we can support our broker partners."
Brokers who are linked to Allianz and have up to 50 employees are invited to apply once ANZA is up on Allianz's website in January 2021. Allianz also noted that "the 50-employee mark is not a strict limit, but a size indication of the brokerages the mechanism is designed for."