Campaign group slams insurers for tar sands support | Insurance Business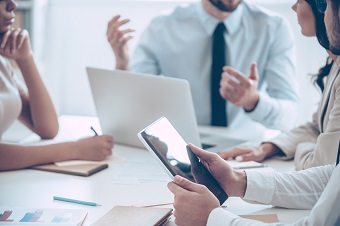 Unfriend Coal, showing no signs of letting up, has released a briefing paper outlining a specific gripe with many insurance giants.
In time for the 45th general assembly of The Geneva Association, which is happening until June 02 in Paris, the campaign group has zeroed in on the issue of tar sands in Heads in the sand? The insurance industry, tar sands and pipelines. Co-published by Greenpeace US and Rainforest Action Network, the paper claims that by supporting the tar sands industry, certain large insurers are undermining not only global climate goals but also Indigenous rights.
The paper cited in particular the proposed Trans Mountain Pipeline Expansion project in Western Canada, which it noted would transport 590,000 barrels of tar sands on a daily basis. What this means, according to Unfriend Coal, is that an estimated 130 million tons of annual CO2 emissions would be unlocked.
"New tar sands and pipeline projects lock in high carbon emissions for decades to come and are incompatible with the need to phase out fossil fuels in line with the Paris Agreement," said campaign coordinator Peter Bosshard. "Insurance companies should not underwrite or invest in some of the most polluting and climate-destroying projects on the planet."
Meanwhile the Trans Mountain Pipeline Expansion project has been challenged by Indigenous claimants and their allies through 19 separate legal proceedings.
As for the insurance industry's involvement in tar sands, only one provider has been cited to have withdrawn 'support', both in terms of investment and coverage for new and existing projects alike.
"So far only AXA has stopped insuring tar sands and the associated pipeline projects and divested €700 million from the respective companies, while Swiss Re has stopped insuring new (but not existing) tar sands projects," said Unfriend Coal when it announced the release of the briefing paper. "Major insurance companies which continue to insure coal and tar sands include Munich Re, AIG, Generali, and Lloyd's."
Related stories:
Paris City Council calls on insurers to ditch coal
Coal controversy: Campaigners tell Aviva to demonstrate progress