ESG strategy: Marsh head on an ever-shifting landscape | Insurance Business UK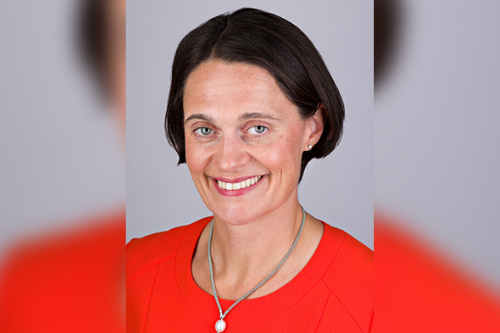 Where once ESG risk was something of a tick-box item on the boardroom agenda, it is increasingly coming into its own as a major theme for corporations. This has certainly been the experience of Amy Barnes (pictured), Marsh's head of sustainability and climate change strategy, and it has been reflected in the accelerated strength of inquiries received by the global brokerage and risk management firm, and the conversations it is having with both clients and insurance companies.
Read more: Marsh welcomes head of sustainability, climate change strategy
Barnes, who has been with Marsh and operating in the environmental sphere for over 20 years now, has seen for herself how the volume, priority and focus on all things related to climate and sustainability has increased over the past 12 to 18 months. Exploring whether this is directly linked to COVID-19, she highlighted that the volume of inquiries had been increasing before the pandemic with climate conferences such as the COPs, and the work of the TNFD, instrumental in offering a focal point for the media and the industry to get behind.
"The big elephant in the room has to be around climate, and the weather events that we are increasingly exposed to, and that people are feeling the effects from," she said. "So, I think it's a combination of factors that are increasing the volume of inquiries. And COVID invariably is one of them, as is the fact that people have seen the vulnerabilities in their supply chain, and had to think very deeply about their colleagues' health – both mental, emotional and physical – and the resilience that people have had to show in the face of so much adversity."
Without a doubt there is an increased demand for thought leadership with regards to matters around ESG, Barnes said, and brokers are at the forefront of offering that insight. This ties in closely with what she enjoys most about working in the sustainability space, as her role consistently offers exciting challenges, and every day poses the opportunity to proactively and creatively connect different dots in a bid to approach challenges from different angles and create innovative solutions.
"So, it's an exciting industry to be in [and] because sustainability is such a wide-ranging issue, it impacts so many offices of a company – procurement needs to have a strategy around ESG, legal has to, risk management has to. It isn't a risk issue that any single operation owns because it touches the whole business."
Read more: World Economic Forum reports on business leaders' top risks
Looking ahead to provide insight into and advice around unrealised exposures is at the heart of what Barnes and her team do as highlighted by Marsh's ongoing annual sponsorship of the World Economic Forum's global risk report. The report tracks the shifting priorities of risk managers, who she noted, are having to constantly re-evaluate the cost-benefit ratio of risk intervention.
"I think some of the risks that we're experiencing now [previously] seemed remote enough that they didn't pass the cost-benefit of risk intervention measures at the time," she said. "These circumstances have shown that some of these events that were less anticipated, can have such an extraordinary impact that we should go back and re-evaluate some of those cost-benefit decisions to make sure that all of our businesses are more resilient to uncertainty, however, that unfolds."
Read more: Insurance firms – it's time to roll up your sleeves on ESG
The challenge now is for corporations to shift their focus away from the individual threat factors that will impact their operations to instead concentrate on the overall resilience of their business systems. Marsh's role is to help risk managers not just understand the risks they face but also to mitigate the challenges that the lack of a consistent reporting framework around sustainability poses.
"This starts with messaging such as, 'How should I convey our ESG message to the underwriting community who are increasingly interested in that?' We encourage our clients to tell their stories, and then it's another challenge for the insurer to digest that information that they're getting in very different ways," she said. " So there's support that we can give clients about what information to share and how to think about ESG from a risk management perspective."
There have been times in the cycle where risk managers have been ordained simply as insurance buyers rather than necessarily owning risk, she said. And though it's not the case in all organisations, some organisations have not valued the role for what it actually is – a true value-add, resilience and risk management role. However, given all the challenges that businesses have been facing, the importance of the risk manager's role is being prioritised and it is being viewed as more crucial than it has been at some points in the past.
"It's not that it has become more a critical responsibility," she noted, "rather that it has finally been seen as the critical responsibility it should always have been seen as."