Four key changes to environmental liability in the UK | Insurance Business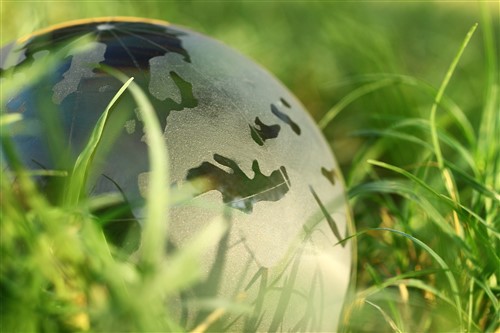 Environmental liabilities are changing as the world becomes more switched on to pollution and sustainability.
As Britain starts negotiating to leave the European Union, questions around the future of environmental law and liability lie in the balance. Will the UK government continue to apply EU environmental law or will it fight for more devolved powers?
The potential confusion of Brexit has caused some people to overlook current developments and changes to environmental liabilities in the UK, according to Aidan Thompson, partner, planning and environment at Berwin Leighton Paisner (BLP).
Mr Thompson told Insurance Business: "People think environmental law is a relatively fixed area of law but there are all sorts of things going on in the background that are increasing environmental liabilities or changing them. People need to be aware of these things and get to grips with them."
He highlighted four key areas businesses need to be mindful of:
The impact on your environmental liability if you have an environmental permit
Many activities in the UK require an environmental permit, including anything that could pollute the air, water or land, increase flood risk, or adversely affect land drainage. Signing up to an environmental permit is like entering a contract, which holds people subject to separate environmental liability.
"Not many people know about the impact on your environmental liability if you have an environmental permit," said Mr Thompson.
"As soon as you sign up to an environmental permit you become subject to a separate environmental liability regime. Lots of people don't know that, which makes it more straight forward for people like the Environmental Agency to come after you."
Increased fines for criminal liabilities
New guidance issued to the judiciary has paved the way for much more significant fines for environmental breaches. This makes it "really important" for businesses to have an effective mitigation and defence structure in place, according to Thompson.
"The courts are dishing out some huge fines at the moment. In the past, the prospect of a big fine was so low that people didn't worry too much about their defence. No matter how badly presented their defence was, the level of fine was never going to be enormous.
"Now the position has changed. People can expect to be subject to very large fines, so it's really important to have mitigation and defence properly thought through."
Mr Thompson added: "You can't get insurance for fines, but insurance might cover the cost of your defence. Now it's much more important to have a proper defence and that is where insurance can play a role."
Civil claims could sway back in favour of the claimant
Civil claims enjoyed "something of a renaissance" in recent years. Many took the opportunity to claim for neighbourhood nuisances and low-level pollution. However, the trend fizzled out when changes to the costs regime made civil claims a very expensive prospect.
"There are a lot of people who are keen to shift the playing field back in favour of the claimant so that civil claims will come back," said Mr Thompson. "It's a very difficult balance. On the one hand people deserve justice but on the other hand you can't have a culture like there is for whiplash, where things got completely out of control.
"Recently environmental claims have become a bit like whiplash claims. Everybody was bringing them with no risk. Some cost rules have changed, claims have dried up and people are saying it has gone too far the other way now. People can't afford to seek redress for legitimate nuisances and complaints."
Britain's withdrawal from the European Union
The majority of UK environmental laws are based on European laws. Brexit will undoubtedly bring this legal reliance into consideration.
"No matter what decision is reached, nothing is going to happen for a while. The existing law will remain in place for the time being. The government over the course of the next two years will decide whether it wants to keep the current law or not.
"The question is – will they keep it the same or can we expect to see wholesale changes? Are they going to change it significantly and move away from some of the things that have been based on EU law for so many years?"
Related stories:
Environmental liability needs more transparency, says Aspen's Stephen Andrews
Claims data is key to busting myths around environmental liability