Generali hits back after protesters confront CEO | Insurance Business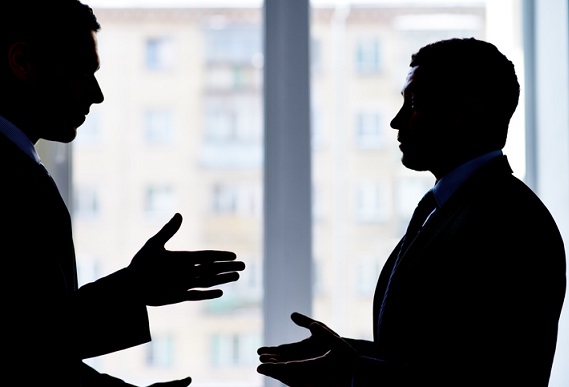 Italian insurer Generali has defended its involvement in the Polish coal industry after environmental protesters delivered a petition to the CEO of its Polish business at its Warsaw offices on Wednesday.
The protest was conducted by members of several NGOs, WeMove.EU, Akcja Demokracja, 'Development YES - Open Pit Mines NO' Foundation, and Workshop for All Beings.
Search and compare insurance product listings for Environmental Liability from specialty market providers here
A petition was delivered in person to Generali Poland CEO, Andrea Simoncelli, by two activists belonging to WeMove.EU and Akcja Demokracja respectively.
More than 90,000 people had signed three separate petitions calling on Generali to stop insuring coal mines and plants, the Unfriend Coal Campaign said on Wednesday, adding that while AXA, Zurich and SCOR have all announced restrictions on underwriting coal, Generali had "yet to act."
The insurer told Insurance Business yesterday that a number of activists had met with Simoncelli and other representatives of Generali Poland, and that a frank discussion was had between the two parties.
"During the meeting the coal issue was openly discussed, both delegations shared their points of view," a spokesperson for Generali in Austria, CEE & Russia, said.
The insurer referred to the Generali Group's wider climate change plan, which was released on February 21 and details plans to cut coal investments.
Generali's current involvement in coal-related activities, including in Poland, was described as "minimal in relation to the total value of GWP."
"The share of Generali Poland in insuring companies that produce energy from coal is also minimal. In addition, Generali is a co-insurer mainly for modern power plants that implement solutions that radically limit their impact on the environment. At the same time, it insures companies producing green energy in Poland, such as wind farms," the spokesperson said.
"In Poland, the economy and employment depend to a high extent on the coal sector. Therefore, Generali wants to support the implementation of the strategy of a transition to activities with low negative impact on the environment. As a corporation, our role is to facilitate the transformation while respecting the political choices of local governments and citizens, creating opportunities for constructive dialogue."
Under its new climate change strategy, Generali has defined a vision which is in line with the principles of the Paris Pledge for Action defined under COP 21, "while being aware that access to energy is a priority for states and citizens," the spokesperson said.
"The strategy includes actions in investments and underwriting, which represent the Group's core activities."
With regard to investments, Generali will increase its exposure to green businesses and will gradually divest from coal-related companies, according to the plans. By 2020, the Group's investments in so-called 'green' sectors will be increased by €3.5 billion, mainly by green bonds and green infrastructure.
As for underwriting, the spokesperson said that the "range of offered products with environmental value will increase, keeping only the minimum level of exposure to the coal sector."
The share in the portfolio of products related to the renewable energy sector will be increased, and the offer of products with environmental value for the retail client and the SME sector will be expanded, they said.
Related stories: