Insurers secure top brand listing for cutting fossil fuel ties | Insurance Business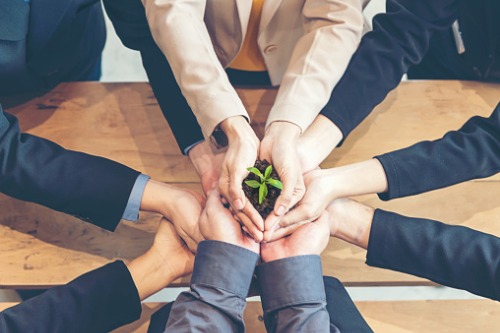 The finance sector is a top performer in SIGWATCH's ranking of brands most praised by activist organisations (NGOs) for the second year in a row, due in large part to leading insurers' pledges to divest from coal.
AXA, Allianz, Swiss Re, and SCOR all earned spots on the top 10 "most praised" list for their fossil-fuel divestment policies. Brands with ties to fossil-fuel exploration and extraction, on the other hand, featured prominently on the list of most criticised corporations. SIGWATCH, a global research and strategy consultancy that specialises in NGOs' impact on corporate reputation and responsibility, compiled the list after monitoring more than 6,6000 campaigning actions over the past 12 months.
Activist groups have been pressuring financial institutions to cut ties with fossil fuel, and firms like AXA, Allianz, Swiss Re and SCOR have been among the first to respond. All four pledged not only to divest from fossil fuels, but to phase out the insurance and underwriting of coal and other fossil-fuel-related businesses, SIGWATCH said.
Energy companies such as Royal Dutch Shell and ExxonMobil were among the most criticised brands, according to SIGWATCH.
"Finance firms are the star performers in this year's most-praised rankings," said Robert Blood, founder and managing director of SIGWATCH. "As Greta Thunberg and climate activists call on business leaders attending this year's World Economic Forum to end the 'madness' of investing in fossil fuels, AXA, Allianz, Swiss Re and SCOR are showing the way. By praising them, NGOs are awarding them for a job well done and encouraging others in their sector and beyond to follow their example. This year we expect activist groups to ramp up their campaigning against the fossil fuel economy and the businesses that fund it. It will be interesting to see if they are able to replicate their success in securing commitments in coal to also exit oil and gas."
The 2019 SIGWATCH rankings are:
Brands most praised
Unilever
Nestlé
AXA
Allianz
Yum! Brands
Swiss Re
Danone
VF Corporation
Aldi
SCORE SE
Brands most criticized
Nestlé
Royal Dutch Shell
World Bank Group
Adani Group
ExxonMobil
Total S.A.
Unilever
Carnival Corporation
Coca-Cola Company
Sinar Mas Group