Parametric insurance – how it works and why interest is increasing | Insurance Business UK
Traction is building for parametric insurance products and the innovative solution they represent to the substantial economic losses and adverse social impacts that natural catastrophes have on affected communities. David Mäder (pictured above), head of sales & delivery P&S solutions reinsurance at Swiss Re, highlighted how parametric insurance covers can cope with the adverse impacts by providing faster pay-outs in the immediate aftermath of a disaster.
Read more: How parametric solutions are upending the insurance industry
"The payout is triggered automatically once the pre-defined threshold of an index is reached or exceeded," he said. "This means that the policyholders get paid without having to go through a relatively lengthy insurance claim and loss adjustment process. Fully mastering all the steps to successfully run parametric programs will put insurers at the forefront of what I like to call the future of insurance."
How does parametric insurance work?
Exploring how parametric insurance works, Jonathan Charak (pictured below), emerging solutions director for Zurich North America, noted that it does not indemnify the pure loss, but agrees to make a payment upon the occurrence of a triggering event. Its name can help define it, he said - parametric insurance sets parameters around a specific set of metrics. With a parametric insurance contract, a party is buying a pre-defined amount of protection which will pay-out based on pre-defined terms.
"This trigger is typically based on parameters directly related to the risk that the protection buyer seeks to acquire coverage against," he said. "Parametric insurance could insure against damage from weather events (e.g. a hurricane) as well as non-damage business interruption due to weather (e.g. rain, wind, or extreme temperatures impeding a construction team from working while incurring soft costs under Zurich's Construction Weather Parametric Insurance), or even something more exotic like public image via a tweet score."
The potential of parametric insurance
Overall, Charak said, the potential of parametric insurance products is that it expands the scope of what can be insured; therefore, it can fill some protection gaps that traditional policies do not respond to.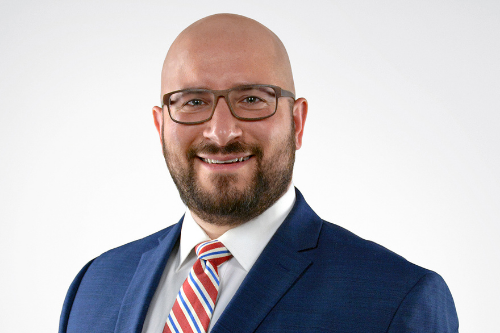 "We are convinced that innovative parametric solutions are not only an important complementary product mechanism to closing the protection gap but also offer insurers the possibility to do so in an effective, scalable and cost-efficient way," Mäder said. "The efficiency gains and enhanced customer experience driven by parametric offerings will likely spill over to traditional insurance as well. We expect hybrid products as a result.
"Besides the improvement in the traditional claims settlement process, the most important longer-term trends in the parametric insurance domain could be new products such as cyber and non-damage business interruption covers, offered as hybrid products on top of traditional indemnity-based insurance."
Read more: Parametric insurance can help close global protection gap – Clyde & Co
Looking to the future of these solutions, Mäder highlighted that as technology continues to evolve and the amount of available data increases there is the potential for many more parametric insurance covers. What was once only available as a method of Alternative Risk Transfer has already shown promise across all customer sizes. He believes that as more customers see the benefits that parametric insurance can offer this will continue to evolve expectations on what a company can insure as well as expectations on customer experience during a claims process.
What happens next with parametric insurance?
Examining whether or not parametric insurance products appear to be increasing in uptake, Charak noted that the insurance industry is experiencing unprecedented change, with parametric insurance being one of its growing innovations. Technology is unlocking new and efficient methods to conduct business and, as such, customer expectations evolve with the ever-changing risk landscape. This is leading to increasing interest in parametric insurance.
"As Zurich practices a customer-led approach we see increasing interest as customers learn how such coverages can round out their risk management strategies," he said. "We keep an eye on emerging risks and develop solutions with our customers to make sure that we are prepared and informed of what is happening around us. Impacts from climate change are expected to increase and, as such, many customers are looking for risk management solutions to insure their businesses."