Banksy artworks seized in insurance tussle | Insurance Business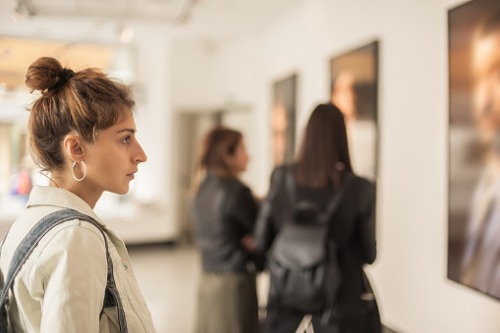 Imagine putting on display €15 million worth of artworks without the security of insurance. That's the issue surrounding the "Banksy Unauthorised" exhibition in Belgium, which has led to the works being seized following a court ruling.
The display, set up by gallery Strokar Inside in an empty supermarket space, was riddled with problems at the onset. First off, not only was it not clear whether the artworks were insured, there's also a dispute as to who has rights over them. The 58-piece exhibition does not even have the consent of British street artist Banksy.
The works were said to have been put together by Steve Lazarides, the artist's former agent, whose camp argues that they are owned by the art dealer. Meanwhile it was German intermediary On Entertainment that offered the artworks to Strokar for the exhibition in Brussels.
A tussle between Lazarides and On Entertainment has emerged, prompting the gallery to let a Belgian court decide the display's fate.
"When my clients didn't get reassurance from On Entertainment that the art was insured, they just wanted to get out of this situation," said Strokar's lawyer Stanislas Eskenazi, as quoted by The Guardian.
According to the report, Eskenazi's client sought a seizure of the artworks amid the rights battle – a hearing on which will take place in January. In the meantime Banksy's creations have been moved to an undisclosed location.
"The disputed works do indeed appear to be exposed, without the agreement of the legitimate holders of rights over them, in the premises, where they do not appear to be regularly insured," the court was quoted as saying in a ruling, "and that there are reasons that it would seem necessary to secure them as quickly as possible."