Insuring fine art – anything but traditional | Insurance Business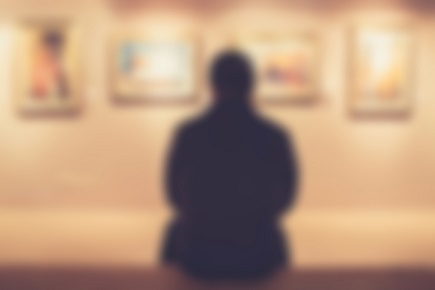 Private "fine art" collections can be worth as much as several billion pounds so, understandably, the insurance market covering these valuables needs to be strong.
Andrew Mitchell, fine art underwriter at
Hiscox
, in London, said laymen outside the high-net niche sector often figure the industry is busy battling a sophisticated criminal underworld hell-bent on art crime capers – but that's rarely the case.
While high-profile art thefts catch the public's attention, insurers are most often dealing with "accidental damage," Mitchell said.
"The main driver of fine art claims is accidental damage, rather than any of the sexier crime-based [losses]," he pointed out. "And that's usually when something happens during the course of transit – when you're moving anything, that's when you're at the most risk of dropping, or impact, or loss, or any of those things. So about 50% of our claims come from accidental damage. Unfortunately that's just part and parcel of operating in that market with high-value, potentially fragile items.
"About 25% of the claims are theft – but included in that 25% I'm including jewellery. And then the remaining 25% is a combination of fire, water damage, and other miscellaneous types of loss – vandalism, those types of things," he said.
"When I tell people what I do, people always assume that the majority of claims come from theft, but theft is not a particularly sophisticated form of art crime. It's not what the clever criminals spend their time doing," Mitchell added.
In fact, much of what is insured in the UK and world markets isn't what many would traditionally think of as "fine art" anyway. But if it holds collectible value, it counts under the Hiscox art banner.
"Within that definition of fine art, the only two criteria that we have are that whatever we're looking at insuring must be collectible in its nature, and must have some kind of tangible financial value that we can actually insure it for," Mitchell said.
"So obviously most people think of the paintings and sculptures and traditional works of art like that. But we're also looking at musical instruments, classic cars, private jewellery collections, and all the way down to the more esoteric things like baseball card collections, or even clocks, stamps, anything that is weird and wonderful and people are interested in."
The "vast majority" of business written by Hiscox, as a Lloyd's syndicate, is in the UK and mainland Europe, Mitchell said, with some coverage in Australia and the United States.
"We have a number of clients who have collections anywhere from £10,000 … And then it goes all the way up to the biggest, most prestigious collections in the world, which can be several billion dollars of collections spread over a number of locations – and on which the entire insurance market, pretty much, is participating, because obviously I can't insure something that's worth $6 or $7 billion. We simply can't to put out that much risk."
Related stories:
Ecclesiastical bolsters art and underwriting team with new appointments
Hiscox unveils US$1 billion fine art consortium