ABI: 'Extending Flood Re is the wrong answer' | Insurance Business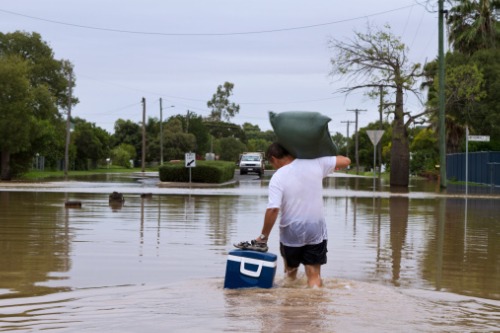 Environment and natural resource economist Helen Jackson, an associate fellow at think tank Bright Blue, has published a report highlighting the limitations of the Flood Re scheme.
"To tackle moral hazard, Flood Re was limited to only covering properties built before January 01, 2009," noted Jackson, whose analysis found that about £31 billion worth of at-risk properties have been built since 2008. "Disincentives to increase flood risk are a good public policy goal.
"However, in their 2019 progress report on UK climate adaptation, the Committee on Climate Change said: 'We have no evidence (and are aware of none being collected) to indicate that this [2009 cut-off point] has influenced where developers try to locate new developments.' This raises questions over whether it is actually affecting behaviour."
The Bright Blue associate fellow asserted: "There is no legal requirement to provide flood risk information to homebuyers, although the Law Society publishes guidance on good practice in informing clients of flood risk during conveyancing.
"We should consider that the 2009 cut-off, rather than reducing exposure, may have simply left unwary homebuyers, to use an inappropriate expression, 'high and dry'. As they are not covered by Flood Re, concentrations of post-2008 properties in high flood risk areas, such as new estates, are naturally some of the most vulnerable in the country to becoming 'insurance blackspots'."
Jackson believes it is worth assessing how widespread the problem might be. She recommended that the Flood Insurance Review be continued and that a reset for the cut-off point for Flood Re eligibility be considered.
In addition, the economist is calling for the reform of the Building Regulations and the National Planning Policy Framework.
Other policy recommendations include the introduction of new mandatory Flood Performance Certificates (FPCs) for homes being sold with information on property-level resilience, Flood Re eligibility, government advice on reacting to flooding, information on flood defences, and the impact of climate change on future flooding risk.
The research has attracted the attention of the Association of British Insurers (ABI), and ABI assistant director and general insurance head Mark Shepherd had this to say: "There are lots of sensible suggestions in the report, but extending Flood Re to properties built after 2009 is the wrong answer and would mean all homeowners paying the cost for poor development and building on unprotected flood plains.
"We must have a zero-tolerance approach to inappropriate development in flood risk areas and bring forward stronger measures to prevent this from happening, not measures that further incentivise it."