Insurance industry 'much better prepared' to help flood-hit customers | Insurance Business UK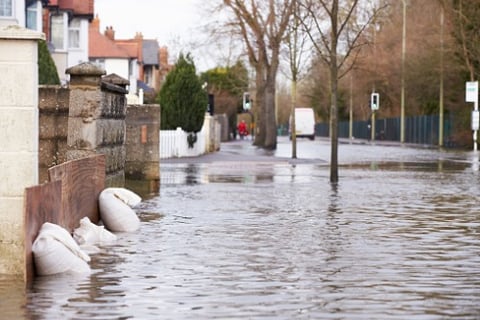 London-headquartered consultancy PwC has released an initial estimate of the insured losses from the flooding in Northern England, and is pointing to the British insurance industry's readiness to assist flood-hit residents and businesses.
"This is clearly a very difficult time for those who have been impacted by the floods," stated PwC general insurance leader Mohammad Khan. "However, the UK insurance industry is better prepared for the floods that have occurred and is responding as quickly as possible to ensure that affected policyholders are having their needs met.
"Due to the number of significant floods that have unfortunately occurred since the flood in 2007, the industry is much better prepared in helping affected policyholders quickly in dealing with this extreme weather."
Khan, while conceding it is early to estimate the full amount, also noted that so far the losses could see the insurance industry paying out at least £80 million and as much as £120 million in claims for homes and businesses combined.
"This estimate could rise over the coming days depending on how much further rain falls over the rest of the week," added the PwC executive.
According to the top auditor, the extreme weather in Northern England has caused more than 500 properties to be flooded and 1,200 households to be evacuated. Meanwhile an Environment Agency update on Wednesday said over 800 properties had been affected.
Further rain is forecast today and tomorrow.