New flood risk management scheme opens | Insurance Business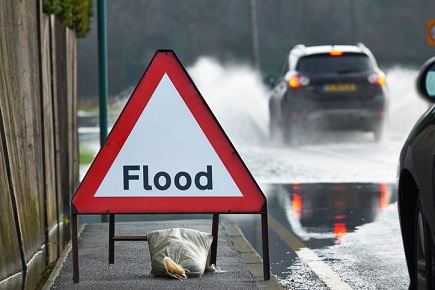 For 272 homes and businesses in Broadway, Childswickham, and Murcot, October 04 marks an important day.
Today sees the opening of the £4.1 million Badsey Brook flood risk management scheme, which will lessen the risk of flooding to properties in the area. All three communities were severely flooded in 2007 and 2012.
Part of the Environment Agency's £2.6 billion capital investment programme to reduce flood risk to 300,000 homes by 2021, the new flood storage area will be able to hold up to 135,000 cubic metres of water and will allow only a set amount to flow downstream at times of intense and high rainfall. It is located on an 18 acre field in Broadway.
"I am delighted that after so much hard work the Badsey Brook scheme is being officially opened," said Nigel Huddleston MP for Mid-Worcestershire, who believes flooding is personally, financially, and environmentally devastating. "May it protect people, businesses, and properties for years to come."
The Environment Agency, Worcestershire County Council, Wychavon District Council, Broadway Parish Council, and Childswickham Parish Council worked together to secure more than £2 million of Government Grant in Aid funding, while the English Severn and Wye Regional Flood and Coastal Committee contributed £1.2 million. The remaining £900,000 came from Worcestershire County Council, Wychavon District Council, and the local parishes.
Risk reduction plans for the Badsey Brook catchment were initiated by the Environment Agency following the 2007 floods.