Parliament charges ahead with virtual session in flooding inquiry | Insurance Business UK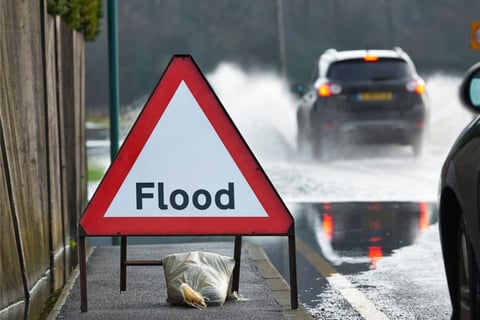 The Parliament's Environment, Food, and Rural Affairs Select Committee has welcomed the new month with the second oral evidence session in its inquiry into flooding in England.
Held virtually via Parliament TV, the September 01 session featured representatives from the likes of Flood Re, the Association of Drainage Authorities, the National Flood Forum, and the Town and Country Planning Association. Flood Re chief executive Andy Bord was in attendance to provide oral evidence.
The online session delved into areas such as the response to the winter floods, the impact of new government policies, requirements around flood risk management funding, the uptake of flood insurance and property-level resilience, as well as communities' involvement in decision-making.
"It was a valuable opportunity to outline what we believe needs to happen next to ensure that we can tackle the growing threat of climate change, and reach a risk-reflective home insurance market by the time the [Flood Re] scheme ends in 2039," stated Bord, referring to the invitation to take part in the hearing.
"I hope that the committee and the government find our recommendations both effective and practical – and I look forward to supporting in the implementation of these however we can."
During the session, the CEO expressed his camp's 'delight' over the government's acceptance of the majority of Flood Re's proposals from its July 2019 Quinquennial Review.
The recommendations span the "Build Back Better" concept which would allow Flood Re to pay claims that include an additional amount for resilient or resistant repair, as well as the discounted premiums offering for homeowners who have installed property-level flood resilience measures.
Bord also pointed to the need for all stakeholders to take action now, highlighting how every day of delay increases the risk of flooding. In addition, the government was urged to support the piloting of Flood Performance Certificates – giving householders the ability to understand what action needs to be taken to ensure flood resilience.