Reducing flood risk in 'dissolving' town | Insurance Business UK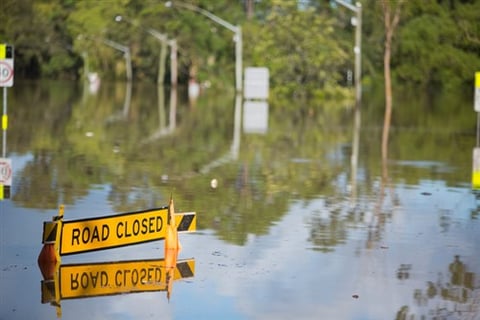 "While we can't prevent all flooding from happening we will explore all the options to reduce the risks, working closely with the community."
Natural Resources Wales (NRW) flood risk manager Keith Ivens said this ahead of yesterday's drop-in session in Llangefni as the government-sponsored body continues its probe into last November's flooding that impacted over 30 properties in the Welsh town.
On its website, NRW said it is investigating the flooding caused by the Afon Cefni, Afon Braint, and Afon Rhyd y Valley to gain full understanding of the November 22 incident. It will form part of the report to be published by Anglesey County Council, on which NRW will base possible risk reduction options.

Search and compare product listings for insurance against Flooding from specialty market providers here

"Our teams have been collecting information from those affected as part of this investigation and the drop-in sessions are an opportunity for us to make sure we've captured everyone's experiences and information," said Ivens. "There are many things to consider when trying to reduce flood risk.
"We will need to look in detail at a wide range of things such as flood warnings, storing water upstream alongside more traditional options such as hard defences to reduce flood risk."
Prior to the drop-in session in Plas Arthur Llangefni, residents have expressed concerns over the threat of further flooding – among them business owner Neil Bevan, who described the town as "dissolving" amid perceived inaction to address the problem.
"To sit there and see this damage every day, yet nothing done about it, is just infuriating," a report by the Daily Post quoted him as saying. "An insurance company has offered us cover, but only when work has been carried out to stop the same from happening again."
Bevan added: "These big authorities need to come down here, assess the issues, and get on with sorting it."
According to Ivens, maintenance work has been carried out on the Cefni to help water flow away more quickly in the meantime. Longer-term steps will include modelling the river and its surroundings.
Meanwhile over at Dwyran, where 13 properties were flooded, a drop-in session is taking place on February 19.

Related stories:
Policyholder slams "ridiculous" £10,000 insurance excess
Report questions whether Flood Re is going far enough