How to avoid burnout during COVID | Insurance Business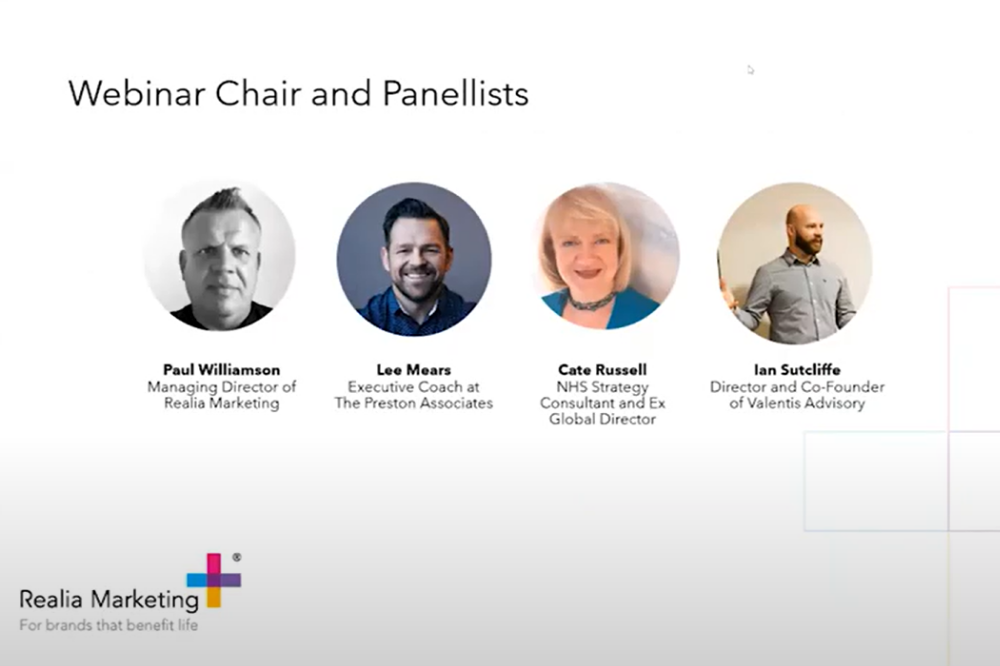 Between Brexit, COVID-19 and the business interruption claims sweeping the sector, it has been a hectic few years for the property insurance supply chain. Professionals working within the space were reminded of the need to find time to unwind at Realia Marketing's recent webinar 'Claims can wait an hour. It's time to put yourself first for a while'. Chair of the panel, Paul Williamson noted that, while juggling a million priorities every day is the bread and butter of the sector, stress is impacting professionals and may lead to burnout.
Cate Russell, NHS strategy consultant and ex global director emphasised the need for a holistic overview of how people fit into their work environment and of the strategies needed to cope with stress. When people are under pressure, their focus is simply on getting through the day the best way they can, she said, so it might seem counter-intuitive to talk about longer-term vision and strategic thinking.
"Yet we make 35,000 decisions a day, on average," Russell said, "And, in order to cope with that, 95% of those are on autopilot, because you just couldn't process that amount of information. So, we are most of the time in what I call the 'unconscious autopilot phase', [or] 'type one' thinking stage. What goes on when you're in that phase is you default to your actual type and your traits can be very high. And this is where your unconscious bias sits."
Read more: Battling unconscious gender bias
Between the ages of two and 19, everyone is forming a framework by exploring ideas and emotions and building up a pattern against which every experience in your life will be judged, she said. Any biases or preferences formed which are not revisited later can therefore subconsciously be standing in the way of your success as you become older. Only 5% of decision making is 'type two' thinking, which is conscious but slower and more structured. It is by basing your type two thinking on a structure that can be methodically worked through, that an individual can start understanding and testing inbuilt assumptions.
Crisis is a disrupter, Russell said, as it can bring out the best and the worst in anyone, offering both challenges and opportunities. Being in unpredictable situations means exploring strategies not previously considered and taking on new tools and communication channels to find the natural next steps.
"No matter how sticky things are at the moment," she said, the people who are going to be making a success of the future are those who are already thinking in terms of 'what have I benefited from in this situation?' There are opportunities out there and horizons that wouldn't have happened without the crisis. And everyone is in a state of flux which means that you've actually got an opportunity to offer new ideas and get people to consider a concept they might never have thought of before. Because for the first time ever, there's no norm anymore."
Now is the time to strike a balance between the present and the future, Russell said, and this comes down to getting to know yourself and your default positions and exploring how to achieve a fresh outlook on yourself and your surroundings. Following on from this, Ian Sutcliffe, co-founder and director of Valentis Advisory also emphasised the importance of looking inward to move forward or, "putting your own oxygen mask on first".
"As senior leaders, our wellbeing and being well is critical to the performance of our organisations," he said. "We need clarity of thought, we need the mental capacity to make good decisions, we need to be available for our colleagues, particularly those that are struggling. We need to help them stay well, not just help them recover if they become unwell… In my experience, in the insurance sector, we're usually pretty good at helping people when they become unwell. But we haven't invested a lot of time in making sure our people stay well."
Read more: Top tips on managing the mental health of staff during the coronavirus
Many people have struggled during lockdown, he said, particularly the second lockdown, and, while Zoom has sometimes been a godsend, it is also tiresome and time-consuming. Therefore, as the country opens up, insurance businesses must take the opportunity to think differently, and to begin investing in helping people stay well by building work environments that are better for both staff and the business.
Sutcliffe noted that March 2020 brought a surge in type two thinking across the property insurance claims sector, as its working landscape was transformed in a manner that would have probably taken a decade otherwise. Lockdown meant nobody could live or work as usual, he said, and there was a downturn in the usual income stream in businesses, with motor claims and household claims volumes falling through the floor. The market began to change, he said, and the sector had to begin to think about how to recover its business and prepare for an uncertain future.
Businesses now need to be exploring the lessons learnt during the pandemic, he said, and putting these into practice. This means blending new and traditional communication channels, exploring what works best for staff when it comes to home working, and really encouraging creative and audacious solutions.
"What [last year] gave us was the opportunity to think differently," he said. "And there was a greater sense of community and support. People were talking to each other in our sector about things they've never spoken to them about before. Competitors were working together on how to resolve challenging issues with their client base… Now we need to take that activity that was so fierce this time last year and do something different with it in our businesses. So, my challenge to you all is to find something to transform in your organisation in 2021, without that change being forced upon you."