Urban Jungle, Canopy team up | Insurance Business UK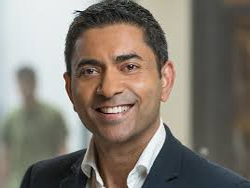 Insurtech Urban Jungle and fintech Canopy have joined forces to provide comprehensive contents insurance to tenants for as little as £5 per month.
"Tenants have been historically underserved by the financial services sector and, in particular, insurance cover that does not reflect their financial needs and stretched budgets," said Canopy founder and chief executive Tahir Farooqui (pictured right).
"We are committed to making money go further for tenants, offering financial products that are fair, simple, and affordable. Our partnership with Urban Jungle will give tenants access to contents insurance, at affordable rates. Tenants will be able to insure the things they love most, easier and cheaper, though our app."
According to the tie-up announcement, renters will just need to answer five simple questions on their Canopy app to get a full contents insurance quote in two minutes. Also, courtesy of Canopy, tenants will benefit from a £20 credit towards each insurance policy.
Read more: Urban Jungle CEO shines spotlight on underinsurance
"This partnership is a great fit for us as both Urban Jungle and Canopy are helping tenants to manage their financial lives," commented Urban Jungle co-founder and CEO Jimmy Williams (pictured top).
"Tenants have been badly underserved in too many areas of their financial lives for too long, and we're really excited to be working with the fantastic team at Canopy, to address some of those issues. Canopy is doing a great job of fixing that, with their RentPassport and deposit alternatives, while we focus on helping people protect the belongings they love."
Powered by Experian and Open Banking data, RentPassport is a free referencing product for letting agents and landlords. Canopy also offers a one-off premium paid by the tenant described as the only UK product which not only covers landlords' deposit but also protects tenants in the event of major life events such as critical illness or job loss.