Lorica Insurance Brokers: Chance to join PIB Group "too good to ignore" | Insurance Business UK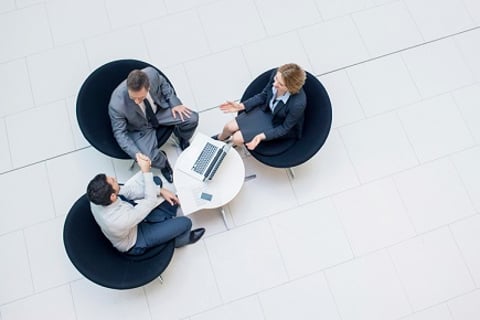 It was an opportunity Lorica Insurance Brokers was not ready to pass up on – now it's a done deal for PIB Group, which made the swoop for the Hertfordshire-based independent insurance broker.
"When Brendan [McManus] and his team approached Lorica to become part of PIB Group, we did not hesitate to jump at the chance of being part of their exciting journey," said Stefan Puttnam, co-CEO at Lorica. "Our success over the last 18 months has evidenced what a great team we have at Lorica and the opportunity for the team to continue to progress and grow within PIB was too good to ignore."
Search and compare insurance product listing for Mergers and Acquisitions from specialty market providers here
The completed acquisition is PIB Group's 13th investment in 21 months. The insurance brokerage has a five-year plan to achieve significant organic and acquisitive growth.
Lorica, whose specialisms include theme parks and amusement arcades, will remain under the leadership of joint chief executives Puttnam and Carlo Marelli. Puttnam is in charge of the broking and finance operations while Marelli is responsible for areas including compliance, claims, IT, HR, and marketing.
"I am delighted that Lorica has joined forces with PIB Group," commented Marelli. "Our decision was motivated by our shared goals of professionalism, providing the best service to our clients with a wider range of competitive products and excellent career opportunities for our employees. With greater financial investment to support our organic growth, we are truly excited about the future."
With its nine branches and about 100 employees, Lorica has a predominately SME client base and focuses on property, casualty, motor fleet, and professional lines. Acquiring it brings PIB's total headcount, which stood at 340 at the start of 2017, to nearly a thousand.
"We are very selective about who we welcome into the fold and I'm delighted that Stefan and Carlo have chosen to continue their success with the support of PIB Group," said McManus, chief executive at PIB. "Their team has earned an excellent reputation in their chosen markets and I'm impressed by the strong relationships they have built with clients and insurers as well as their respective trade associations. I'm confident they will complement our existing property and leisure divisions very well."
Related stories: