Revealed – massive insurance payout for Royal Clarence fire | Insurance Business UK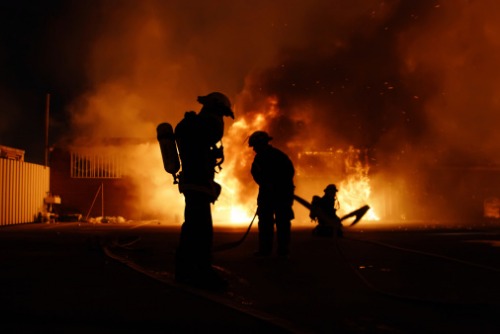 A huge insurance payout is apparently not enough for the owners of the Royal Clarence Hotel in Exeter, who have expressed their "heartbreak" as they revealed plans to sell the site.
In a BBC report yesterday, the owners of the 18th Century property which was struck with a massive fire in 2016 outlined their decision as "the only way to make the rebuild happen quickly and viably."
Now it has been revealed that their decision has been reached despite an insurance payout in excess of £22.3 million, according to a Radio Exe report.
The radio station asked the owners what had happened to the cash and were reportedly informed that a "very significant" part of the money had already gone towards the demolition and protection of enabling works and historic fabric, while the remaining would cover the loss of a trading business. To the end of 2017, the group reportedly made a loss of more than £860,000 compared to a profit of £14 million to the end of 2016, which included the insurance payout.
Fire tore though the property on October 28 that year with evidence as to how it started lost when the building next door collapsed. It was in this building that the fire originated.
"We have explored every avenue and have come to the conclusion that our group is unable to deliver a new hotel, as we had so hoped to do," owner Andrew Brownsword told the BBC.