Top tips on how hospitality brokers can help their clients in this time of crisis | Insurance Business UK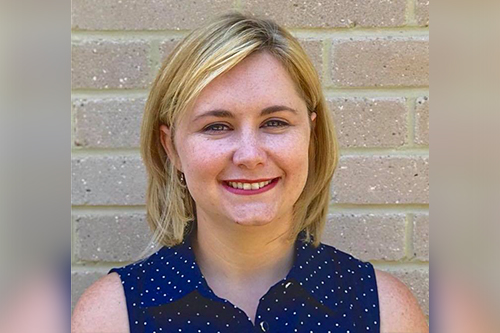 It has perhaps never been more important for the insurance industry to take advantage of the sheer amount of expertise available within its own ranks to learn from each other and, ultimately, better support clients. On October 08 Insurance Business will host Insurance Connect, a live virtual event which offers the opportunity to hear from some of the UK's leading insurance professionals on how to grow your business exponentially, and which is completely free for brokers and risk managers.
Read more: Supercharge your Insurance Business – Sign up for Insurance Connect now
Among the brokers who will be discussing the ways they have set themselves apart from their peers during this tumultuous time is Lauren Cooper (pictured), commercial broker at Alan & Thomas Insurance Group (A&T). Her career to date has seen Cooper move from working in an insurance call centre into insurance broking where she was listed as one of IBUK's 'Young Guns', and then into commercial insurance before her current role in complex commercial broking.
Her focus at the event will be on hospitality - which remains one of the industries hardest hit by COVID-19. A&T works with some of the UK's leading insurers for the hospitality and leisure industry, and Cooper has personally seen the impacts that the pandemic has had on the sector.
"I have seen an increase of small groups of hospitality businesses taking on insurers as they are unhappy with the current stance with regards to business interruption cover and COVID-19," she said. "Take The Wonky Table Bournemouth for example, a group of restaurant owners who have teamed up online to provide advice and support throughout the crisis and access official help. I think currently there is a mixture of opinions from people with regards to the insurance industry, some feel a lot of distrust, whereas others are understanding of the underwriters' explanations."
For brokers working in the hospitality sector at this time, Cooper has a number of tips as to how they can successfully guide clients through this crisis. First and foremost, she said, it is essential that brokers keep in continuous contact with clients so they know their brokers are not just hiding away.
"I would also say to be honest with your client," she said, "most business owners appreciate it and respect clarity and honesty. Don't avoid your clients."
Brokers must keep up to date with industry news, she said, specifically the developments from the FCA test case and underwriters' positions. If asked, a broker should be able to provide the relevant information, as this will enable them to come across as knowledgeable and will make the client feel secure. The need for continual learning and development initiatives is part of what she enjoys the most about being a broker.
Read more: Alan & Thomas CEO: "Insurance broking was the obvious choice for me"
Cooper has seen the power of education in insurance services first-hand through her father, Mark Cooper, who has remained a great motivator throughout her career. He worked in insurance in South Africa, she said, having studied hard and got a good job. However, when the family decided to leave South Africa, his qualifications and work experience were not recognised in the UK. He had to start from the beginning and work his way up which has been living proof that anything can be achieved through hard work and the right attitude. Through his support and encouragement, Cooper has learnt a great deal about numerous aspects of insurance which have helped her progress within her career.
"Many people have a misconception that the insurance industry is just something that people fall into, or settle for, but what goes unseen within broking, is what we have to know," she said. "This ranges from current and changing laws, health and safety regulations, financial markets, emerging risks as well as many insurance companies' risk appetites and details of all sorts of businesses in order to understand the risks they face. It's a very technical and interesting job."
Looking forward to the future and the lifting of the lockdown measures currently in place, Cooper said she cannot wait to be back in the office with her colleagues, as she has some really good friends within A&T. She misses not interacting with them and socialising, she said, as well as going on holiday and seeing friends she hasn't been able to see abroad.
"I am also looking forward to putting lipstick on and people being able to see it, rather than it being covered by a mask," she said. "But I think mainly I am just looking forward to the freedom of being able to go wherever I want whenever I want, without having to take extra precautions and worrying about either catching or sharing germs."
To find out more from Lauren Cooper on how brokers can thrive in a post-coronavirus landscape, sign up for the Insurance Connect event today.