9/11 and its lasting impact on the terrorism insurance sector | Insurance Business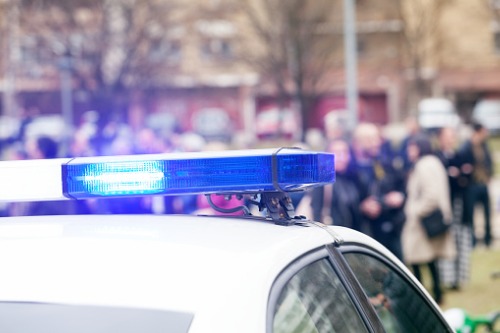 There are certain moments that will never leave our memories for all the right reasons – a wedding day or the birth of a child, for example. However, on occasions there are tragedies that strike on a worldwide scale and which will live on in our minds for all the wrong reasons, and perhaps none more so than 9/11.
The moment that the first plane hit the Twin Towers on that fateful and tragic day is etched in our psyche on such a scale that the mere mention of the date – September 11 – instantly thrusts those haunting images back to the surface. But while nothing can compare to the tragedy endured by the families of those who lost their lives on that horrific day, its impact has been felt far and wide including in the insurance sector.
"Almost all terrorism underwriting stopped that day," recalled Beech Underwriting CEO and MD Geoff Stilwell, speaking to Insurance Business. "Everyone had to sit tight – in fact, we were one of the first to start writing terrorism insurance again after that event."
The problem, Stilwell explained, was that when 9/11 happened it was the first event of its type involving falling aircraft and the industry simply wasn't ready – but then, how could it have been?
"It wasn't the material damage [that was the issue]," Stilwell said, "it was the loss of life. It had a bigger impact on life policies and on PA policies. It was around 2,900 victims, but there has been a much larger knock-on effect – take for example the firemen and rescue workers who were there at the time who are now discovering that they've got forms of cancer and other associated illnesses because of the work they undertook to rescue people. It is pretty sobering."
For the insurance industry it was about taking stock and figuring out what to do next.
"There was more interest [in terrorism insurance] on the back of the event, but what insurers needed to do was actually work out what their aggregate was," Stilwell said. "They had to sit back and go 'umm, we need to look at this and understand it a bit more.'
"At the time, Pool Re did not include falling aircraft whereas the Lloyd's policies did. Then Pool Re brought in falling aircraft. Rating structures changed – when 9/11 happened, the rating structure was entirely different to what it is today. So, it needed a fairly sharp reaction – it needed us to look at the way terrorism insurance was being done."
Stilwell explained that big disasters focus everyone's attention – on the back of 9/11 there were some fairly lengthy legal battles to determine what was and what wasn't covered within policies. As such, many insurers made changes to their coverage. Indeed it's an ongoing trend with many insurers having to react post-event to unexpected acts – such as by offering non-damage denial of access cover in their policies after the Borough Market incident in London. Beech Underwriting, by contrast, was ahead of the game – it offered that aspect of cover long before the Borough Market incident and was able to start paying out almost immediately after the event.
While the next terrorist act is, by its nature, impossible to predict, Stilwell believes it is possible for insurers to be relatively prepared with the right research.
"We are actively looking at launching two new products relating to terrorism in the not so distant future," he said. "The current situation is making us rethink certain things – and so it's a natural evolution of the product.
"We are looking at 'what else should we cover' and 'what else can we cover' – and 'what do people need?' The key is to say: 'yes that cover is fine, but will they buy it?' We have to research what people's expectations are about what they need - you can have the best policy in the world but if it costs five times the standard one, you're not going to sell it. You have to weigh up client expectation, what we can cover and the price that we can cover.
"It's economies of scale, it's about coming together and figuring out 'what would it cost?' We work closely with underwriters on looking at past losses to see where the money was spent. Only by working together can we be prepared for the next major event."