Former Quinn insurance director abducted and beaten - reports | Insurance Business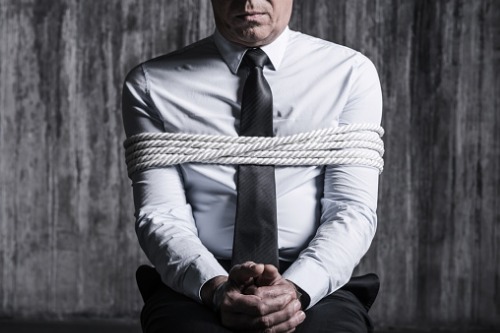 In a shocking turn of events, Kevin Lunney, the director and chief operating officer of Quinn Industrial Holdings, and former director of Quinn Insurance, was abducted and assaulted earlier this week.
In what is being reported as an escalation of violence against the firm, the executive's car was discovered close to his family home and then, hours later, he was found "badly beaten" just across the border into the south of Ireland. He was left at the side of the road by his attackers, according to a Quinn statement sent to Bloomberg.
The statement goes on to outline that Lunney was left with a broken leg and "very severe" injuries although they are not thought to be life threatening.
"We have previously warned of the inevitability of serious injury and loss of life arising from these sustained and increasingly serious criminal attacks," said Adrian Barden, chairman of the company in the statement sent to Bloomberg. "We find it inexplicable that not a single arrest has been made north or south despite dozens of incidents."
According to the company there have been a series of incidents taking place around the homes of senior staff or close to the businesses. These include arson and physical attacks.
Quinn Industrial Holdings is the company formed from the ashes of the empire once run by Sean Quinn – he was the richest man in Ireland prior to losing control during the financial crisis.
Back in 2008, Quinn Insurance was hit with a massive €3.25 million fine by the financial regulator in Ireland with Quinn himself fined €200,000 – the penalties were related to loans that "breached insurance regulations" after Quinn failed to notify the regulator that he was loaning €288 million from Quinn Insurance to other firms within his group. Ultimately, Quinn stepped down and in March 2010 it was ruled that Quinn Insurance should enter administration. It made losses of €905 million in 2009 and €160 million in 2010. Losses were partly blamed on "speculative gambling on the property market" by the Quinn family with the moves thought to ultimately cost Irish policyholders around €65 million annually for a five-year period.
Quinn Industrial Holdings now controls a range of businesses across building supplies and consumer products.