How will the coronavirus impact the threat of terrorism? | Insurance Business UK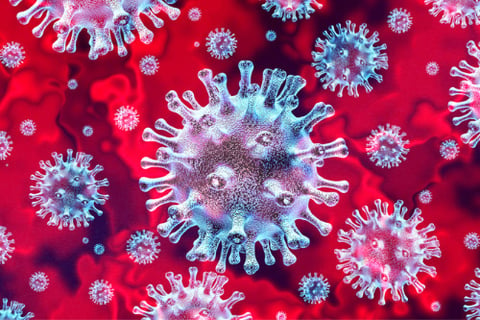 COVID-19 is having an impact on a host of insurance sectors – from reduced car insurance premiums, through to the controversy surrounding business interruption claims. However, what impact could it have on the terrorism insurance sector and will the coronavirus heighten or lower the risk of potential attacks?
Now, Pool Re has attempted to address some of these questions in a new report authored with Cranfield University's Professor of terrorism, risk and resilience Andrew Silke.
Entitled 'COVID-19 and terrorism: assessing the short- and long-term impact', the report points to a mixed picture on the level of attacks in the short-term with lockdown measures likely to inhibit attacks, although terrorist propaganda is likely to call for increased efforts while authorities are distracted.
"The pandemic is likely to have a mixed impact on terrorism trends in the short term. While lockdown measures may represent obstacles to terrorists to carry out real-world attacks, many terrorist groups have also flagged that the pandemic has left government and security resources being severely stretched," explained Silke.
"As a result, the ability of government, intelligence and law enforcement agencies to focus on traditional priorities such as counterterrorism has been undermined."
It suggests that a lot of propaganda – particularly linked to far-right extremism – is focusing on conspiracy theories related to COVID-19, while Islamist extremism is focusing on the vulnerability of government opponents. There is also, it explains, an increase in online extremist activity which has raised the risk of short- to medium-term radicalisation. Meanwhile, in the long term, it points to states being weakened by the demands of the pandemic – therefore creating a more vulnerable landscape.
"One genuine concern is that COVID-19 may lead to a resurgence in interest among terrorists for using chemical, biological, radiological and nuclear weapons," Silke added. "Historically, a range of terrorist movements have been interested in bioterrorism though there have been very few successful attacks by terrorists using biological weapons. While serious obstacles certainly remain, the huge impact of COVID-19 may re-ignite some interest in biological weapons."