Clyde & Co and BLM confirm merger agreement | Insurance Business UK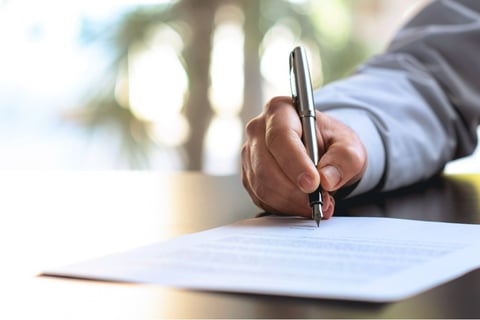 Insurance law firms Clyde & Co and BLM have sealed their merger agreement, following a vote in favour by both firms' partners, effective July 2022.
Clyde & Co has more than 50 offices across six continents. It specialises in insurance, transport, infrastructure, energy, trade, and commodities. Meanwhile, BLM is an insurance risk and commercial law firm operating across the UK and Ireland, as well as overseas.
The merger will see BLM become part of Clyde & Co's global insurance practice. Most BLM lawyers will join Clyde & Co's casualty insurance practice, while its other lawyers will join the professional liability, healthcare, and business advisory teams.
Clyde & Co senior partner Carolena Gordon said Clyde & Co was delighted to secure the approval of both firms' set of partners.
"At Clyde & Co, we are always focused on growing and developing our offering for the good of our clients and our people, and this merger does exactly that. BLM has highly talented people and outstanding client relationships, and we are excited by the potential of this combination," Gordon added.
Meanwhile, BLM senior partner Matthew Harrington commented that the firm is looking forward to the opportunities that the merger will bring.
He continued: "This merger is one of aligned approaches and values, offering huge benefits to our clients in the areas that matter most. Combining our expertise will strengthen our market offering in the UK casualty, healthcare, and professional liability space, with true operational excellence and the agility to respond rapidly to the changing needs of the market."
The combined entity will be known as Clyde & Co and have a global revenue of over £700 million per annum, a headcount of over 5,000, with offices in over 60 cities worldwide. The merger will be Clyde & Co's biggest combination in terms of revenue and headcount since it merged with Barlow Lyde & Gilbert in November 2011, the largest merger of two UK law firms at that time.