Denison and Partners to get £802k boost | Insurance Business UK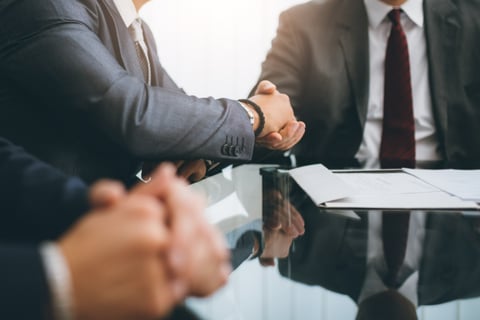 Denison and Partners Limited, a start-up Lloyd's insurance broker based in London, will be receiving an aggregate amount of funding worth £802,000 from specialist private equity investor B.P. Marsh and Partners Plc.
In a release, B.P. Marsh said it has acquired a 40% cumulative preferred ordinary shareholding in the business set up by chief executive Alasdair Ritchie. Aside from the stake swoop, the investor is also providing a loan facility which is available from completion and will be drawn down in tranches.
"We are delighted to have B.P. Marsh as a partner to support us in achieving our long-term ambitions and goals, as set out in our business plan," commented Ritchie, an industry veteran whose credentials include time spent at WTW, Marsh, and BMS Group.
"B.P. Marsh offers Denison and Partners more than a financial investment, and the team brings a significant amount of insurance experience, expertise, and relationships. This will be key to Denison and Partners as we grow over the next number of years."
Denison and Partners specialises in delivering delegated authority solutions and services to reinsurers, coverholders, and managing general agencies.
"We are pleased to be investing in Denison and Partners, and we look forward to working with Alasdair and his team," stated B.P. Marsh chief investment officer Dan Topping. "He has a fine reputation for providing boutique risk management and transfer solutions to a wide array of clients.
"Following a number of realisations in our previous financial year to January 31, 2022, the group has continued to focus on investing in niche businesses backed by experienced and capable management teams. An investment in a start-up specialist independent Lloyd's insurance broker corresponds with this investment approach."