Gallagher expands into Ireland with major deal | Insurance Business UK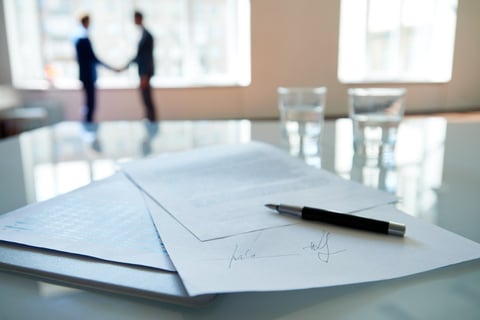 Insurance broking giant Gallagher has today announced its acquisition of INNOVU Group Holding Company Limited (INNOVU Insurance) for an undisclosed consideration.
Established in 2018, INNOVU Insurance offers a range of commercial and personal insurance products, alongside financial services, and serves a customer base of 45,000 across Ireland. The Wexford-headquartered firm has an extensive footprint across the country with offices in Dublin, Kilkenny, Limerick, Tipperary and Kerry. It places around $65 million GWP on behalf of its clients.
INNOVU Insurance's commercial lines business operates across a diverse range of industry sectors and products, including commercial combined, commercial motor, combined liability, fleet, equestrian, and commercial property. Its personal lines products include motor, household, travel and high-net-worth while its financial services offering includes pensions, protection, life and illness, savings and investments.
Boasting a team of 135 colleagues, INNOVU Insurance was previously owned by several private shareholders and the private equity investment firm MML Growth Capital Partners Ireland Limited. It was originally established by CEO, Ronan Foley and MML Growth Capital Partners Ireland Limited to acquire Sheridan Insurances.
Foley will continue to lead the business as CEO of Gallagher in Ireland, supported by his existing team.
INNOVU Insurance has a strong track record when it comes to M&A, having acquired five Irish brokers since 2019 - Sheridan Insurances, Wexford Insurances, Goggin Insurance Brokers, Cullen Insurances and PE Kelly Insurances.
Gallagher already has an extensive branch network across the UK, including Northern Ireland, and its acquisition of INNOVU Insurance is its first on-the-ground presence in the Republic of Ireland.
Commenting on the transaction, Michael Rea, CEO of Gallagher's Retail Division, UK & Ireland, noted that the deal provides the "perfect launchpad" into the country. He had been keen to establish a Gallagher presence in Ireland, he said, and the impressive speed of growth shown by INNOVU is testament to its entrepreneurial spirit and the innovative approach of its leadership team.
"As with any acquisition, having similar minded cultures is critical," he said, "and I am very much looking forward to working with Ronan and the team to further develop the business."
CEO Foley said the INNOVU Insurance team was delighted to become part of Gallagher. Its staff and leadership have built a great business, he added, and partnering with Gallagher will provide them with the right platform to continue their ambitious plans for growth via both organic and acquisition-led expansion.
"It was important to me that we found the right opportunity for our staff and I am delighted that we will be part of a global business that is focused on its people alongside its clients," he said. "We aim to establish Gallagher as the go-to broker in Ireland, and being able to draw on its global expertise and specialisms means we will be able to further support more businesses and individuals with their insurance and risk management needs. We look forward to exciting times ahead."