Jensten Group CEO reveals how giant deal happened and key plans for the future | Insurance Business UK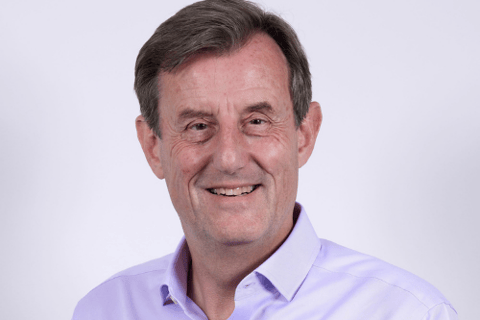 The giant deal announced by Jensten Group yesterday morning, which will see it acquire Tasker Insurance Group (subject to regulatory approval), is not just the biggest transaction it has made to date, it also happened the fastest. It's very exciting times for both businesses, said Alistair Hardie (pictured), group CEO of Jensten Group, a sentiment that he sees reflected in the market as today, when he was out grabbing lunch while in the City, he found himself being congratulated on the street.
Read more: Jensten Group swoops for Tasker Insurance Group
Discussing the ins and out of the deal, Hardie noted that it was very much a formal competitive process that Jensten Group won, after Tasker formally appointed KPMG to advise it on the best path forward for the business. When the opportunity arose, he said, he and his team were instantly interested given the strong parallels between the groups.
"One of the reasons that Tasker was very attractive to us is because the structure of their business is actually very similar to our own, so it all fits together really neatly," he said. "They've got a retail insurance broking business, as we do, though admittedly, ours has its franchise component, which is pretty unique. They've also got a London market broking business, which we have, and then they've got an MGA, which we have."
From the outside looking in, it might seem that the multiple operational strands to Tasker would make its acquisition more challenging, he said, but the reality is that it perfectly matched what Jensten offers the marketplace. Once the hygiene factors of a potential acquisition, in terms of its commercial success, have been evaluated, the two key factors that remain are those of strategic fit and cultural fit.
As outlined above, the strategic fit was almost hand in glove but it was the shared ethos and culture of the firms that attracted Jensten to Tasker, and also what attracted Tasker to Jensten. Tasker has its choice of acquirers, he said, but they chose to go with Jensten because they firmly believed that there lay the best future home for the business their team has built.
This is something that Hardie always bears in mind when undertaking M&A discussions – when you're talking to somebody who has built a business over many years, you need them to know that you're not going to undo their lives' work. While price is always important, of course, he said, the fact remains that the questions of ongoing legacy and the happiness of staff and clients are also essential factors.
Read more: Jensten Group reveals its second acquisition of the month
"And that cultural piece is very important to us because we believe in building on the Coversure [proposition] of being very stable and well-known with a lot of family values and a real customer and people orientation, and then layering on top of that with a performance-orientation to drive success," he said. "In that way, we can really differentiate ourselves in the marketplace. And the focus on customers and staff is absolutely where Tasker is and we could see that right away."
With the Tasker deal announced, Hardie and his team have no intention to take their foot off the accelerator and are actively working towards their goal of £500 million in gross written premium within the next 3-5 years. This will be pursued through a mixture of acquisitive and organic growth, he said, with a special emphasis on the latter. After all, organic growth is what is really valuable in a business. While it's easy to go out and make bolt-on acquisitions, it's a lot harder but fundamentally more sustainable to build and retain a strong customer base.
"I use the analogy of how you can go and do weightlifting in the gym or you can become a long-distance runner," he said. "The long-distance runner is fitter than the weight lifter typically and, in that way, organic growth is really key. That means you're offering customers the right thing because they're sticking with you, you're retaining your customers and so, they're probably buying more from you.
"And you're winning new business, because people see that what you're offering is better for them than the alternative. And organic growth tends to be underpinned by having a strong people culture. So you've got consistent people with the right levels of service, you're not turning over staff. So it does all come together - you can't achieve organic growth without getting it right for your customers and your people. So if you're getting those numbers right, it probably means you're doing the right thing underneath."
However, that's not to say that further acquisitions aren't on the cards. That would be a waste of his brilliant M&A team who Hardie noted have done remarkable work throughout the COVID crisis.
"They're just superb. I can't praise them highly enough for how hard they've worked," he said. "And, so, I've probably met half a dozen [acquisition prospects] in the last 10 days. And at least two of them were on an exclusive basis, so I would expect to announce at least another one in the next few weeks. Probably another two by the end of the summer. It's a very busy market, as everybody knows."