Markerstudy's Gary Humphreys discusses group's BGLI deal | Insurance Business UK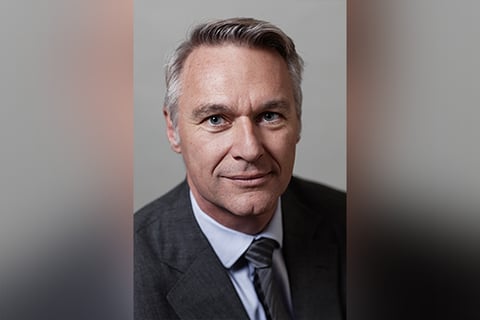 "It's nice to start the year with some really positive news," noted Gary Humphreys (pictured), group chief underwriting officer at Markerstudy, during a discussion detailing the insurance group's recent acquisition of BGL Insurance (BGLI) from BGL Group. It was a move hailed by BGLI CEO Peter Thompson as "a natural evolution", a statement with which Humphreys concurs.
"We've had a longstanding relationship with them," he said, "originally as a panel player for their broking business but then also through Auto Windscreens over the years, and then as an administrator for some of our direct brands. We've always been in close contact with [the business] and when the parent company decided to split the insurance arm away from the CTM business within the group, and then dispose of that business, we were one of the first people to be approached and we were interested from day one."
BGL Insurance is naturally quite complementary, he said, because Markerstudy's retail businesses are generally more non-standard in nature - with an exception being its Co-op distribution arm which is more of an affinity arrangement. BGL have very large affinity type relationships, but not much exposure to the non-standard markets that Markerstudy's retail division specialises in. So, there's quite a natural fit already in place within this opportunity to integrate the businesses.
The due diligence process was an unusual one, Humphreys said, because the teams already knew each other so well that it was like talking to old friends over lunch. The ambition now is that the integration process between the businesses will be equally straightforward, and he hopes the deal will complete towards the end of Q1.
"And then we can get on with the business of any sort of restructuring of the two sides of the retail businesses we've got currently," he said. "And there's an exciting opportunity to really drive more value out of the combined operations as well, with the underwriting capacity that we currently deploy into BGL alongside the distribution side. It's quite an exciting vertical."
On the personnel side of the equation, Humphreys and the wider Markerstudy team are excited about the calibre of the people that will be coming across. They know the BGLI team very well, he said, and recognise that the top-quality talent that exists there will be highly beneficial as Markerstudy continues its strategic trajectory.
Additionally, he noted that between the acquisition of BGLI and the purchase of the family-owned Lloyd's broker Clegg Gifford, Markerstudy has been able to welcome a lot of new talent lately. On the pricing side, BGLI is definitely one of the market leaders, he said, while Clegg Gifford brings expertise on the Lloyd's broker side – supplying a different type of sales model and a new skill set. Bringing the broker on board also adds a third-string to its retail distribution side, offering the business access to a lot of non-motor products which it can, in turn, offer its broker partners.
Read more: Markerstudy kicks off 2022 with massive acquisition
The timing of the BGLI deal is particularly adept as well, Humphreys highlighted, as BGLI's digital and data capabilities are well regarded across the market and will help accelerate Markerstudy's digital agenda. BGLI have invested a significant amount of time in their infrastructure and their capabilities in order to customise the digital journeys for their retail customers - both through the insurance purchasing side and also through the servicing of the business post-sale.
"That's an area that Markerstudy were sort of on the journey towards but not as advanced as BGLI in that sense," he said. "This gives us the opportunity to accelerate that and combine those learnings which come from our slightly different approaches, so that we can deliver a full digital service to our customers going forward… It provides us with an opportunity to improve our customer service by making it available through omnichannel rather than just the traditional call centre or online approach. We can service all channels through that extended digital capability."
With a key acquisition already underway and a roadmap for its digital journey firmly in place, 2022 is already off to a flying start for Markerstudy and Humphreys also looked to what the oncoming year is likely to hold for the group. The key, he said, will be finding ways to make the most of the opportunities that will spring from the integration of its acquired partners going forward. The business also has some additional products within its portfolio it wants to introduce into the affinity channels that BGLI run, as well as more products it is looking to introduce from a capacity point of view.
"The sooner that we can do that, the better 2022 will look," he said. "So, we will be busy."