RMS on Daily Mail owner's chopping block | Insurance Business UK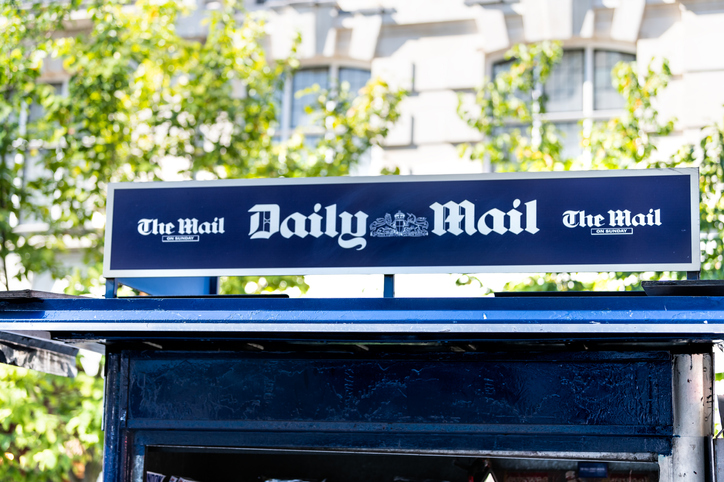 Daily Mail and General Trust Plc (DMGT) has revealed discussions to possibly sell Risk Management Solutions (RMS), DMGT's insurance risk division which the group acquired in 1998.
In its announcement, the Daily Mail owner noted: "While discussions are ongoing and there can be no certainty that a transaction will result, the board of DMGT believes the terms of the proposed sale, if completed, would realise a premium valuation for DMGT's shareholders.
"Should terms be agreed, completion is expected to take place in [the third quarter of] 2021."
Meanwhile the group's controlling shareholder, Rothermere Continuation Limited (RCL), has notified the board of a tentative cash offer for DMGT's share capital not already owned by RCL. Holders would receive 251 pence for each DMGT share, under the terms of the possible offer, which implies an enterprise value of £810 million.
The potential swoop is subject to certain pre-conditions, including the successful sale of the risk modelling business. According to DMGT, the talks in relation to the RMS offloading came about following a number of enquiries from third parties. No further details, such as financial terms, were disclosed.
It was stressed, though, that even if the pre-conditions are satisfied, there is no guarantee that an offer will be made by RCL to snap up the remaining shares of DMGT.
"If the possible offer is made and becomes or is declared unconditional, it is expected that DMGT would cease to be listed in due course and re-registered as a private company," stated the firm founded by brothers Alfred and Harold Harmsworth in 1896.
"It is anticipated that any offer arising from the possible offer would be effected by means of a takeover offer as defined in Chapter 3 of Part 28 of the Companies Act 2006."
DMGT is chaired by Jonathan Harmsworth, the Fourth Viscount Rothermere.