Charles Taylor boosts marine capabilities with new acquisition | Insurance Business UK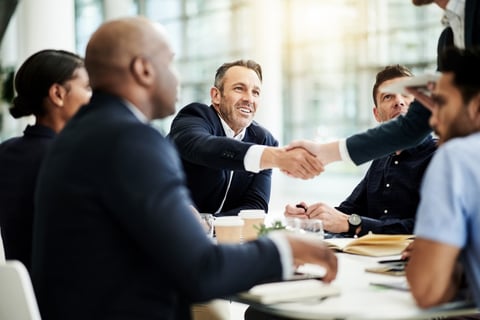 Insurance claims and technology solutions provider Charles Taylor has acquired V+B Group, a maritime assurance and surveying company, expanding its maritime presence in the European market.
Headquartered in Rotterdam in the Netherlands, V+B Group is composed of three businesses: Verschoor & Bras BV, Marinco Survey BV and Marintec Expertise BV.
As a whole, V+B Group provides end-to-end survey solutions to the European maritime market ranging from claims investigations to assessments and inspections, which Charles Taylor Marine Technical Services seeks to benefit from.
"The acquisition of V+B Group brings more than a century's worth of marine expertise and relationships into the Charles Taylor family," said Oliver Hutchings, managing director for marine operations at Charles Taylor. "Its management team have driven V+B's Group's success to date and, with our support, will be perfectly placed to continue on this trajectory. We look forward to welcoming them into our global team and building on their impressive momentum."
Behind the V+B Group's success is the management team composed of Roelof Boerma and Frits Vlugter – both directors and partners of the company.
Vlugter said the V+B Group has a "history of growing through acquisitions," and this latest one is poised to propel them into a truly global brand. Meanwhile, its three businesses will continue to trade under their existing names as part of Charles Taylor Marine Technical Services.
"We have grown V+B Group to become a key player in the maritime survey space, building a reputation in the industry thanks to our comprehensive offering and best-in-class service," Boerma said. "We still have substantial opportunities for growth moving forward and being part of Charles Taylor will enable us to capitalize on these, with increased firepower thanks to its international network and broad line of expertise."