PIB Group acquires Spanish insurance brokerage Tractio | Insurance Business UK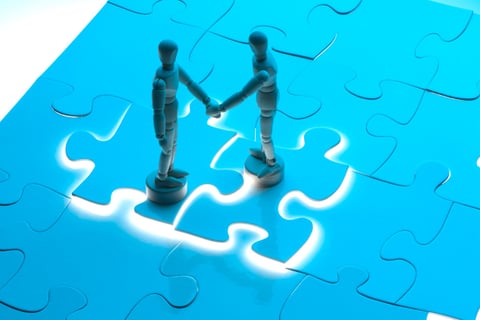 With its sights set on becoming a "dominant player" in the Spanish insurance market, PIB Group Limited has acquired Tractio Risk Correduría de Seguros .S.L. and Tractio Risk Solutions, S.L. (jointly referred to as Tractio).
Founded in 2011, Tractio is a specialised insurance brokerage in Spain, with offices in Bilbao, Valencia, Barcelona, Madrid, and Badajoz. Although a relatively new brokerage, the team of 28 has experience which extends over 30 years in the transport, port, and logistics sectors. Apart from those sectors, Tractio also specialises in maritime, land and air transport, as well as energy, SME, and private equity. The team is led by joint CEOs Iñigo Erhardt and Rafael Real.
A release said that the acquisition of Tractio is pending customary Spanish regulatory approvals. It also "further enhances PIB's broader strategy of building a leading independent pan-European commercial insurance brokerage."
PIB also noted that this is its third investment in Spain, after Cicor Internacional Correduria de Seguros y Reaseguros and Global Marine, which joined PIB Group earlier this year. Tractio's specialisation in the maritime, land and air transport sectors will be "highly complementary" to Global Marine, PIB has noted.
"Tractio is a fantastic new addition to PIB Group. I'd like to give a very warm welcome to Iñigo, Rafael and their team who represent this flexible, young and dynamic business. Their skillset, culture and clear customer focus make them an obvious match for us," said PIB Group CEO Brendan McManus.
"I'm very excited about the opportunity to work with Rafael and Iñigo and to bring together their combined areas of expertise, which will create a full-service proposition that extends PIB's offering in Spain to cargo, marine hull and liability," added PIB head of European M&A James Harmer. "We have also intensified our efforts in growing our presence in the Iberian Peninsula, and we will have more announcements in the forthcoming months as we build our international expansion strategy."
"This is a fantastic opportunity for Tractio and we are very excited to represent PIB as they grow their presence in Spain," Erhardt and Real have said in a joint statement. "From the outset, we have placed emphasis on working with honesty, integrity and transparency in daily work and have found many similar attributes in PIB as we have enjoyed establishing a great relationship together."