The silver lining to cargo's challenges | Insurance Business UK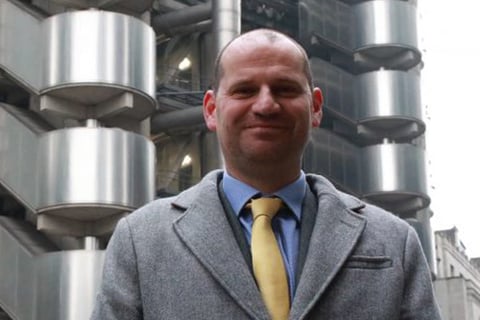 Cargo has been one of the hardest hit by the decile 10 crackdown at insurance marketplace Lloyd's of London – from market exits to reduced capacity. It's not all doom and gloom, though, as explained by NMU cargo & freight underwriting manager Guy Smith (pictured).
"This exit of capacity from the London cargo market has undoubtedly been a key driver in the hardening market environment for cargo, which, for many underwriters and brokers is the first such upturn in the market cycle they will have experienced," noted Smith in a new post published on LinkedIn. "However, the change in market conditions does present opportunities for some.
"Here at NMU, we've definitely seen an upturn in the number of opportunities on the cargo side in 2019/2020. The reduced capacity within cargo, both in London & the UK regional markets, has played its part. But brokers and clients are also seeking comfort and certainty that the insurers they are working with will still be there in 5/10 years' time."
The underwriting manager also highlighted that cargo remains as NMU's core line of business, even with the insurance provider's product diversification. A specialist insurer in this particular line since 1982, NMU has recruited, trained, and retained what Smith described as "the very best" of underwriting and claims talent in the cargo space.
Offering assurances that they are not leaving the market, the NMU executive asserted: "Our broker partners can be reassured that we are here to stay in the cargo market and it is very much business as usual for NMU. Our range of specialist products – comprising cargo, freight liabilities, engineering lines, marine equipment, terrorism & sabotage, motorsport, and cyber – will continue to be serviced by NMU's team of award-winning underwriters, based in offices across the UK."
NMU, which recently sold its ex-GJW (Groves, John and Westrup) commercial marine trade combined book to Zurich-owned Navigators and General, is managed by Munich Re Specialty Group Limited.
"While our capacity for cargo is provided in the form of a Lloyd's binder, 100% of the capacity for NMU is provided by Munich Re Syndicate Limited," added Smith. "This means that the current lack of available capacity and market uncertainty in Lloyd's, that could potentially impact the traditional MGA (managing general agent) models operating under binders via the Lloyd's platform, is not an issue we have to contend with."