TT Club on the future of the container transport industry | Insurance Business UK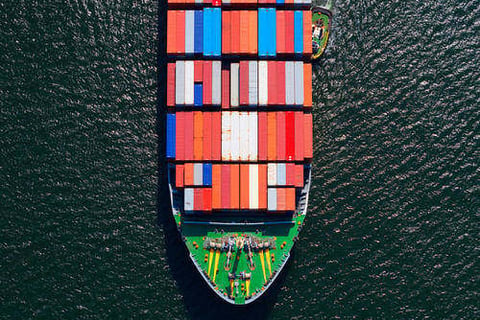 Freight transport insurer TT Club has partnered with management consulting firm McKinsey & Company to look into the future for the container transport industry. Not surprisingly, they found that "the future is digital."
In the joint report Brave new world? – Container transport in 2043, potential scenarios were explored and insights were drawn from senior industry leaders. The research said indications of what the future holds can help firms position themselves for success.
"There were some points of broad consensus about the next 25 years: the physical aspects of the industry (containers, terminals, ships) are unlikely to change; trade flows will become more balanced between and across regions; automation will be broadly adopted; digital, data, and analytics will fundamentally shift the sources of value creation; and the industry-leading players of 2043 may well look very different from today's leading companies (though they may be the same or similar companies)," cited the 80-page document.
It also noted that the sector is facing not only opportunities, but also threats from the upsurge of digital, data, analytics, and automation.
"In an industry traditionally focused on physical assets, the digital era presents a host of new challenges, potentially disrupting business models and creating new value streams," read the report. "Customer expectations of container transport are also being radically re-shaped by e-commerce and innovations in last-mile logistics; as end-consumers come to expect same-day delivery, the demands on the container transport industry – which is only a couple of steps removed – will only rise.
"And other innovations like 3D printing and hyperloops may fundamentally change the geography of trade and the container transport sector's role in facilitating it."
As for the sources of value creation, these were identified as greater economies of scale; flexibility; supply chain reliability and predictability; consolidation and integration; automation and productivity; and environmental performance.
In conclusion, the report said there are several things the container transport industry can do to prepare for the next 25 years – "focus more closely on the end consumer; systematically monitor and discuss 'trigger points'; pursue digitisation with conviction and pace; and automate and cultivate a spirit of experimentation and innovation.
"The container transport industry has enjoyed a dramatic and dynamic past – and the future looks no less exciting or demanding."
Related stories:
Why shipping supply chain needs 'all aboard' culture change
Allianz study identifies largest risks to shipping