AXA signs preferred provider deal to serve The Co-operative Bank's SME customers | Insurance Business UK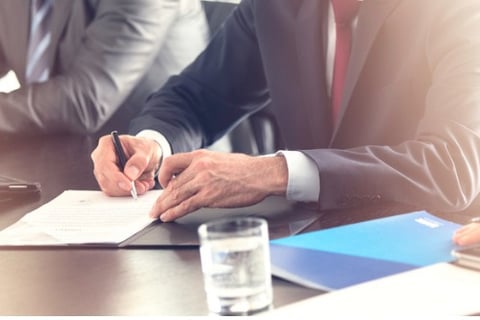 AXA has entered into a five-year agreement to serve as the preferred business insurance provider for The Co-operative Bank's SME customers.
As part of the agreement, signed February 08, 2021, The Co-operative Bank will act as an introducer for the insurer. A release said that The Co-operative Bank chose AXA because the insurer is a "trusted" brand that many of its customers recognise, and has a proven track record in supporting partners and their clients.
To better serve The Co-operative Bank's customers, AXA will leverage its digital solution, which enables users to quote and purchase commercial insurance online. AXA will also provide SME clients access to its Business Guardian Angel platform – a web-based information hub that dispenses practical advice, in-depth guides, and other resources.
"We're really pleased to have introduced AXA as our preferred business insurance provider. We know that having value-add services for our customers is really important and we've chosen AXA Business Insurance as it is a multi-channel proposition including a mobile enabled online quote and buy journey, with live chat, email and SMS functionality," said The Co-operative Bank managing director of SME Catherine Douglas.
Douglas added that AXA's Business Insurance Wizard and advised telephony sales will help The Co-operative Bank's SME customers receive the right insurance cover. She also noted that AXA's mid-term review process also ensures that customers continue to receive adequate levels of cover as their business grows.
"We like to create long-term partnerships and we believe we have an excellent fit with The Co-operative Bank. Both our organisations want to empower small business owners and make it easy to bank and insure with us," commented AXA director of commercial Deepak Soni. "We want to give SMEs the right tools for success."