From remediation to outperformance – RSA MD on pursuing a growth agenda | Insurance Business UK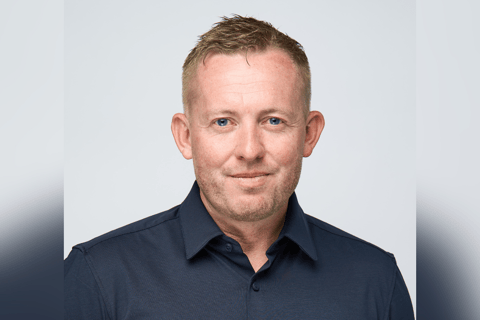 From remediation to outperformance – as managing director of RSA UK commercial, Lee Mooney (pictured) has seen the business through the worst and best of times alike.
Interesting to note, however, is that the business's trajectory from the former to the latter has been informed, driven and made possible by the commercial team's commitment to truly understanding where it has fallen down in the past, and what brokers actually want from partnering with RSA. That has been the bedrock of the strategy underpinning the business's evolution to date, Mooney said, and now all eyes are firmly fixed on the next stage and leveraging profitable growth.
"We've done a lot of heavy lifting over the last 12 months to get the business fit for purpose and to move forward in terms of investment and getting to that objective of outperforming the market," he said. "And we've got some things right and we've got other things potentially wrong, but we know we need to adapt to that and build on from that."
Delivering a better service to brokers
Three crucial pillars have formed the foundation of this growth to date and first and foremost is delivering a better service to brokers.
"Brokers deserve a better service and we were definitely not delivering it," he said. "And across the market, I think every single broker has referenced that the service agenda is not at the level they need."
To tackle this, RSA first targeted where the greatest level of improvement was required, investing significantly in the overhaul of its SME business. Led by Luci Bowers and Rob Flynn, the strategic transformation saw the insurer boost the headcount of its Glasgow trading centre by 40% in 2022. The successful turnaround of the UK SME business meant that for the first time in a decade, it returned to profitability, he said, and empowered by this success, this 'broker experience' strategy is now being rolled out across the wider commercial unit.
"In our regions business, we've again had double-digit new underwriters through the door to make sure we can prop up that service and that we can deal with brokers in the way they want to be dealt with," he said. "Because improving our service agenda is about getting ourselves fit for purpose so we're outperforming the market in terms of providing that hungry service agenda."
The improvement in the business's NPS metrics reflects the positive response of brokers to these investments, he said, but his outperformance agenda ensures this is a stepping-stone rather than a destination. While RSA compares itself with its peer group at the moment, in the future he wants the benchmark to be the wider financial services sector. And Mooney firmly believes that broker feedback is the key to delivering that exceptional service.
"We're now starting to become more relevant," he said. "We just need to make sure we prove that consistently. This can't afford to be a blip but rather something on which we can continue to build that momentum. The feedback's been positive but for me, I want more. I think we deserve to deliver more, we've got the foundations, the right team on the pitch, the right support and the right partnership to ensure that we deliver that."
Profitable growth – a question of distribution
The second link in the strategic chain is a question of distribution and unlocking the opportunities represented by the insurance market of today. RSA UK commercial currently deals with about 450 intermediaries across the UK, Mooney said, but that's out of a market of about 2,800 participants. Now RSA is opening up that door, welcoming over 100 new relationships in 2022. The plan is to double that in 2023.
"We've already started what that journey will look like," he said. "And our new distribution strategy, which will be launched [shortly], will be about how we can welcome new relationships through the door to partner with RSA while improving the service we deliver to our current brokers at the same time."
Establishing a best-of-all-possible-worlds proposition
The final element of the strategy at play is ensuring the proposition of the RSA UK commercial business has no gaps, no barriers and delivers a clean customer journey. That comes down to allowing brokers to contact RSA through their preferred channel, he said, where if they want advice, it's easy to gain access to that advice and if they don't, they can tap into accessible, straightforward systems.
"Investing in that proposition meant [looking at] how we could start to remove minimum premium barriers and trade the area from £10,000 to £2,500 in premium, which we started to do in 2022," he said. "That proposition means making sure that from a ground-up perspective, you have a solution with RSA whereas before there was a huge gap between online (£2,500) and offline (£10,000)."
There's still more to do around that proposition piece, Mooney said, but the business is looking to open up and operationalise this offering for many more brokers.
These are the core foundations the team has embedded in the last year, he said, and it's remarkable to see how far the business has come, particularly around bringing itself back to relevance among its independent regional broker channel. As somebody who has grown up alongside RSA, he recognises and is heartened by the warmth and admiration the insurer receives across the UK marketplace – and by the realisation of just how many brokers are rooting for the business to thrive.
"And with the pillars installed in 2022, we'll continue to build on these to get to that significant growth," he said. "Because while we are growing outside of our peer group, and we're growing significantly - we grew double-digit last year, and we will do this year - we've still got a very small share of wallet. And I want us to get to that level and scale in terms of outperforming the market and I want us to grow outside of that. But also to make sure that we do it profitably and sensibly as well."
What are your thoughts on RSA's progression? Please feel free to share your comments below.