Lloyd's of London introduces new business interruption product for SMEs | Insurance Business UK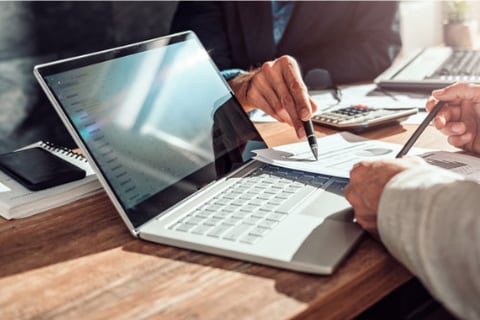 "First of its kind" – that's how Lloyd's of London describes Parametrix Insurance, the newly launched business interruption product that is said to be the pioneer off-the-shelf parametric IT downtime policy tailored towards small- and medium-sized enterprises.
Led by Tokio Marine Kiln (TMK) and supported by other members of the product innovation facility at Lloyd's, Israel-born Parametrix Insurance uses a parametric trigger and will automatically pay out if a policyholder's critical IT services are disrupted.
"Businesses have shifted to managing most of their critical IT operations by using third-party service providers, thereby increasing their vulnerability to disruption," noted Parametrix Insurance co-founder and chief executive Yonatan Hatzor.
"As a result, critical technology downtime has become the fastest growing risk for businesses today, whether you are a technology company or not. On top of this, the existing claims process in the field is complicated, expensive, and time-consuming."
Read more: Zurich's World Innovation Championship picks UK winner
Lloyd's innovation head Trevor Maynard, meanwhile, highlighted the need for insurance products and services to evolve in response to the challenges and risks brought on by the COVID-19 pandemic.
"That is why Lloyd's Product Innovation Facility and our new Lloyd's Lab cohort are both looking at ways the industry can do this more effectively," he said. "I am delighted to see evidence of this with the launch of Parametrix."
Hatzor, who is "thrilled" to unveil the proposition, added: "This is a great milestone for us and we are grateful to TMK, Howden, and Lloyd's Product Innovation Facility for helping us to develop our product and providing us with valuable insights and support along the way."